Image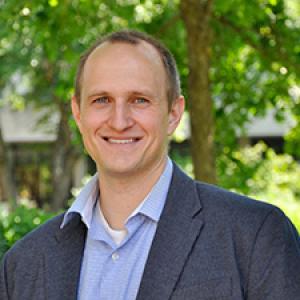 Brett Devine
Assistant Professor - Business Analytics
Brett Devine is an economist who specializes in information economics, data analytics, and entrepreneurship. He primarily teaches courses in business analytics and machine learning.
His current research interests include firms' strategic use of data and predictive analytics in competition and pricing, the e!ects of microfranchising on entrepreneurs in developing countries, and information theoretic methods of machine learning.
Prior to joining Hamline University, Brett worked as a visiting assistant professor in economics, lecturer in economics, research assistant, technical associate in the Idaho National Laboratory's systems engineering group, and as a grant-funded researcher with the USDA's Economic Research Service combining expert judgement and data into hybrid forecasting models.
Brett holds a Ph.D. in Economics from Washington State University and a B.S. in Economics from Brigham Young University.
Brett enjoys interacting with students and encouraging them to reason through di"cult, unstructured problems. He understands that education is not just about learning the answers, but also about developing the ability and confidence to use the techniques and methods learned to approach new problems encountered in their career.
His students are always welcome to seek help, both inside and outside of class. In all his courses, Brett strives to help students feel empowered and stresses the proper use of and perspective on models in scientific and statistical analyses.