Image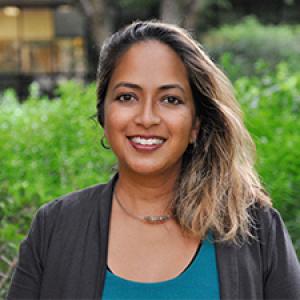 Sonal Gerten
Instructor - Marketing
With deep expertise in brand management, digital and social media marketing strategies, and new product innovation, Sonal Gerten is excited to join the Hamline Faculty, teaching marketing courses at the undergraduate and MBA level.
Prior to Hamline, Sonal spent 20+ years as a strategic marketing leader spearheading growth in a variety of industries including consumer packaged goods (General Mills, Activision), education, small business (Tumblewalla – a successful e-commerce and retail brand), and non-profit (Teach For America).
Sonal received her MBA from UCLA and a BA in economics at Johns Hopkins University where she was a Commencement Speaker and Senior Class President. She currently serves on the board of Juxtaposition Arts in North Minneapolis.
Through marketing, Sonal is passionate about bridging differences and creating connections. Her goal in the classroom is to encourage students to be better storytellers and to understand how stories influence decision making.