Image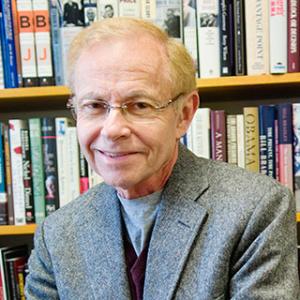 Jim Scheibel
Professor of Practice - Public Administration
Work space:
St. Paul Main Campus > East Hall > EAST 217E
Jim Scheibel has extensive experience leading complex organizations to create social change and promote social justice. As an acknowledged leader in issues of hunger, homelessness, immigration, and national service, Professor Scheibel is a servant-leader who builds organizations through vision, innovation, and collaboration. Some of his more significant elected or appointed public sector positions are mayor and city council member of the City of Saint Paul and director of both AmeriCorps VISTA and the Senior Corps. His nonprofit experience includes serving in roles as a community organizer and executive director.
Scheibel has an MPA from the Humphrey School of Public Affairs at the University of Minnesota and a B.A. from St. John's University in Collegeville. He has a doctor of humane letters, honor causa from the University of St. Catherine, and was a Fannie Mae Fellow at the John F. Kennedy School of Government at Harvard University.
Hamline sits in the middle of a vibrant, diverse city and the whole city becomes the campus for Scheibel's courses. He is an advocate and practitioner for engaged campuses. His classes have helped launch Opportunity St. Paul, advocated for and helped pass Homes for All legislation, and created and conducted a town meeting on the value of higher education.
"People learn the skills to be active citizens and co-creators of their community by scholarly work, action, and reflection."
- Jim Scheibel