Image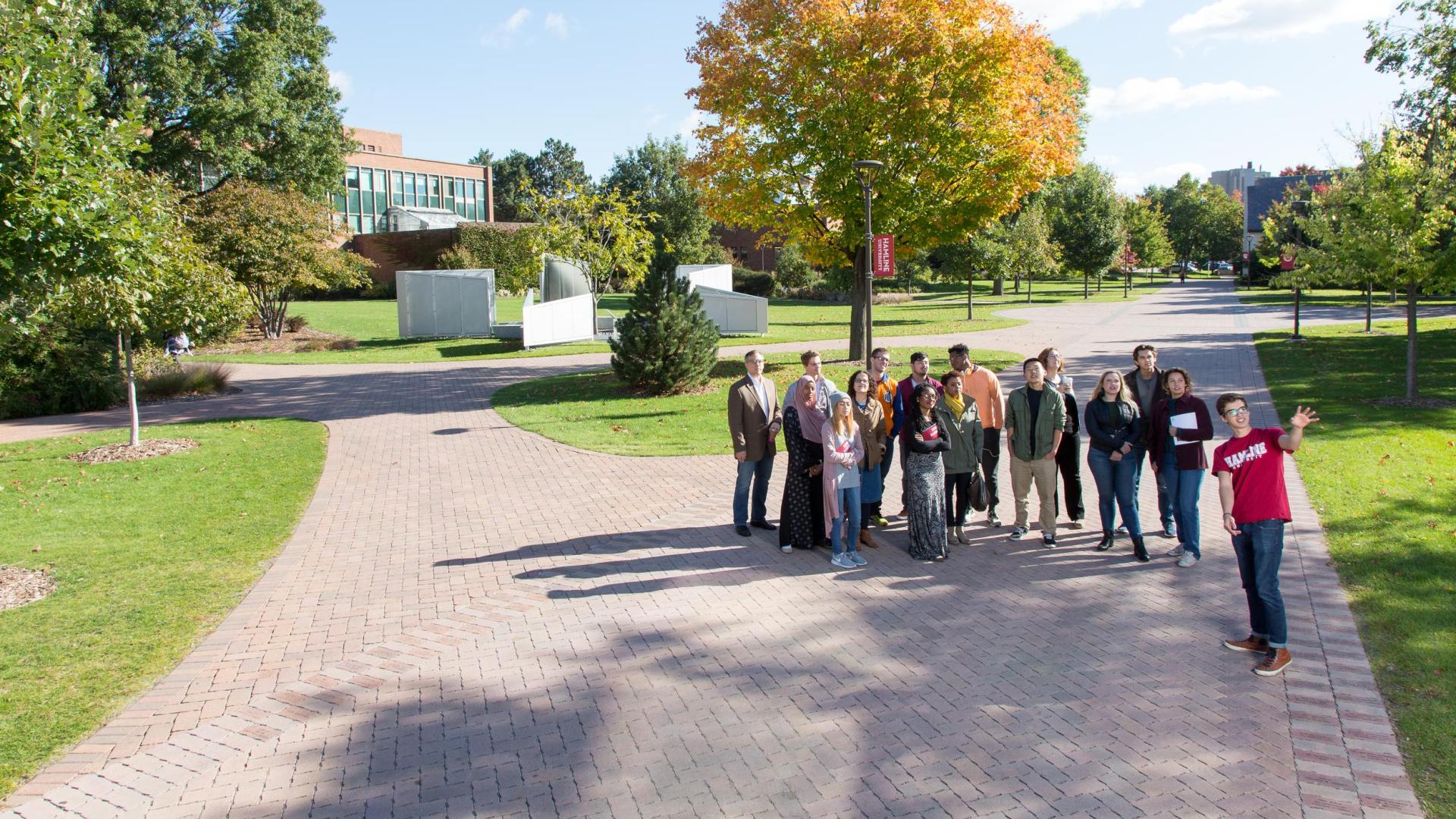 Hamline visit options
Whether you're able to travel or not, we'll help you get the information you're looking for. See our virtual and in-person visit options and decide what works best for you:
Undergraduate first year, transfer and international students can schedule an in-person visit with a current student as your guide
Request an undergraduate virtual meeting to get all your admission questions answered
Sign up for a transfer information session to learn what it's like to be a Piper
Schedule a virtual meeting and learn how to complete your bachelor's degree online at Hamline.
Attend a graduate information session to dive into specific programs of interest
Take a virtual tour that gives you the best highlights across campus
 
Prospective undergraduate students
Whether you're a first-year, transfer, or international student, our diverse visit events will help you see what Hamline is all about. Meet our students, professors, and admission staff to explore what it's like to be a Piper.
Prospective online degree completion students
Thinking about finishing your bachelor's degree online at Hamline? We have virtual visit options for you to learn more about the program and what makes Hamline special.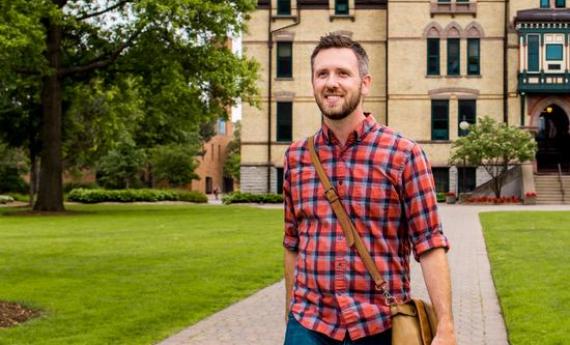 Prospective graduate students
Information sessions are the best way to learn more about graduate programs at Hamline. RSVP for an upcoming session or schedule an in-person or virtual visit personalized to your needs.
Virtual campus tour
Can't make the trip to campus or attend any virtual events? We've got the perfect alternative. Try our virtual tour to get an interactive, 360° introduction to the Hamline campus.

Explore campus through our interactive virtual tour by clicking the link above. Once there, you can select from a number of locations by selecting the 'choose a space' option on the tour. You can also select a building or specific location from the list below.
How to get to Hamline
Our central campus is located between Saint Paul and Minneapolis in a vibrant, urban neighborhood that's home to businesses representing 16 different countries. Visitor parking is located in the Anderson Center Ramp at the corner of Snelling and Englewood avenues with the ramp entrance on Englewood. Take a ticket to enter the ramp and check-in at the front desk. 
Call 651-523-2800 for additional help getting to our Saint Paul campus.