Student Activities and Leadership Development
There's always a great way to get involved at Hamline
Getting involved as a student can be one of the highlights of your college experience. Student Activities and Leadership Development (SALD) provides opportunities to get involved in student groups and build leadership skills. The office is responsible for coordinating major campus programs like Homecoming Week and Family and Friends Weekend as well as regular evening and weekend programming like craft nights, poetry slams, and off-campus trips.
Image
Follow your interests or discover something new
From anthropology to zines, there's a student group for every interest at Hamline. See a list of all Hamline's active student organizations and clubs, or manage your club's listing.
Image
Make your mark: Start your own club!
Not finding what you're looking for? Learn about the process of starting your own student group on campus.
Image
Fill your calendar with university events
Between Homecoming, the Fireball dance, and a range of weekend and weeknight events, there's plenty to keep you busy at Hamline.
If I could tell a new student one thing, it's that they should to go to events—it's the best way to make friends at Hamline. I joined the Black Student Collective executive board this year, and we've held so many great events that make space for students to talk about their experiences."
Image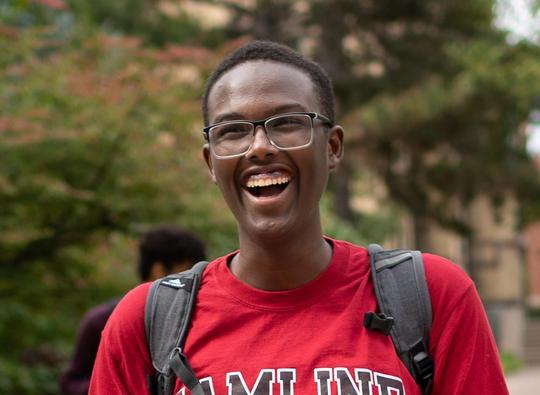 Student Activities & Leadership Development