International Student Scholarships

Supporting your education in the United States
Deciding to study in the United States is an exciting commitment for many international students, and we're thrilled that you're considering Hamline as your future home. A Hamline education is an investment that will change your life. That's why we're dedicated to giving you all the information you need to be successful—and that includes finding ways to fund your education. In addition to our International Excellence Scholarship, which awards up to $25,000 every year, we have other scholarships for international students that will make pursuing your college degree at Hamline more affordable.
If you're an international undergraduate student, we offer the following scholarships:
Merit-based academic scholarships
ESL program scholarships
Talent scholarships
United Methodist awards
Outside scholarships
To receive an I-20, all incoming international students need to send proof of financial support to the Office of Undergraduate Admission. Learn more about international financial aid to see what documents we require.
If you're an international graduate student, please refer to our graduate scholarships for more information.
Academic scholarships and Hamline awards
The following scholarships are awarded based on your admission materials. No separate application is required.
| Scholarship types | Award amounts |
| --- | --- |
| Hamline International Excellence Scholarship | Up to $25,000 per year for students recognized as having exceptional academic ability. This scholarship is awarded on a competitive basis. |
| Scholarships for ELS Language Students | $5,000 ($1,250 per year for up to four years) for students who successfully complete the ELS English for Academic Purposes (EAP) program Level 112 and transfer directly to Hamline University. |
Additional scholarships
You can also apply for additional scholarships that range from $1,500 to $5,000. These scholarships require a separate application and additional materials from the admission process. Outside scholarships are also available.
Image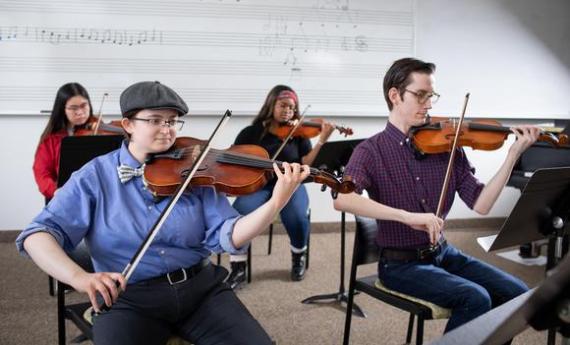 Talent scholarships
Do you plan to major in art, art history, business, digital media arts, music, science, theatre, or writing? Then you'll want to take a look at our department scholarships.
Image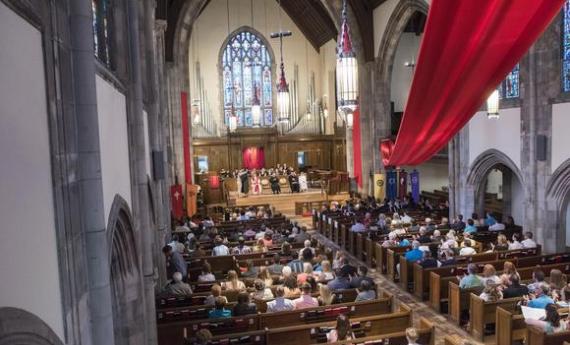 United Methodist awards
Active members of the United Methodist Church may be eligible for our matching scholarship program, clergy grant, and other awards. See how you can apply.
Image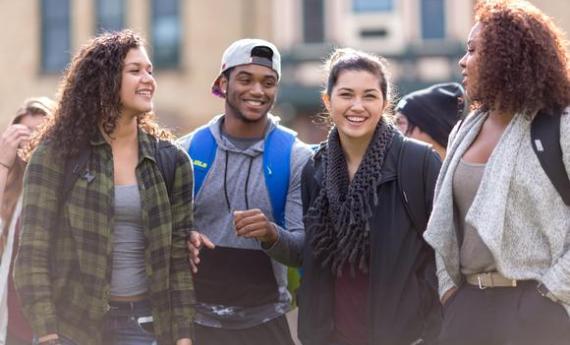 Outside scholarships
We keep an updated list of outside scholarships from various sources, including more funding options for international students.
Find more scholarships
In addition to our list of outside scholarships, these resources can help you find outside or private scholarships that reduce your college costs.
Explore more aid options
Need other ways to fund your education? International students can apply for work-study jobs that earn up to $2,500 per year. Alternative loans are also available, either in your home country or here in the United States. Get more information about these options below.