First-Year Student Scholarships

Scholarships for incoming students
Hamline University is the largest source of grant and scholarship assistance for all undergraduate students. We're committed to giving first-year students the best chance at success, and one way we do that is by offering generous scholarships. With just your Hamline application, you'll automatically be considered for three scholarships that award more than $23,000 in financial aid. You may also receive a Hamline award or choose to apply for additional scholarships.
We have many scholarships available, including:
Merit-based academic scholarships
Heritage and first-generation college student scholarships
Talent scholarships
Fulford-Karp Physics scholarship
United Methodist awards
By maintaining full-time status, you'll be eligible for all Hamline-sponsored grants or scholarships for up to eight cumulative terms (including previous postsecondary work). We encourage you to discover all your scholarship and grant options and apply beforehand.
First-year academic scholarships
| Scholarship types | Award amounts |
| --- | --- |
| Presidential Scholarship | $32,000 |
| Honors Scholarship | $30,000 |
| Achievement Scholarship | $26,000–$28,000 |
Hamline awards
In addition to academic scholarships, we offer special Hamline awards to students from college readiness programs, heritage applicants, and first-generation college students.
| Scholarships | Award amounts and description |
| --- | --- |
| Bishop Hamline Award | $3,000 for students in college readiness programs such as College Possible, Upward Bound, AVID, etc. |
| Hamline Heritage Award | $2,000 for children, grandchildren, and siblings of Hamline graduates, and those families who will have two or more students concurrently enrolled in the undergraduate program. |
| Hamline Firsts Award | $3,000 for first-generation college students (students whose parents have not earned a degree from a 4-year college or university). |
Additional first-year scholarships and awards
You can also apply for additional scholarships that range from $1,500 to $5,000. These scholarships require a separate application and additional materials from the admission process. Outside scholarships can provide even more support for funding your education.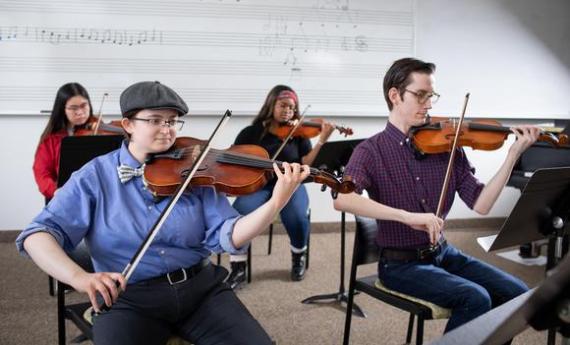 Talent scholarships
Talent scholarships are awarded to undergraduate students interested in pursuing art, art history, business, digital media arts, music, science, theatre, or writing.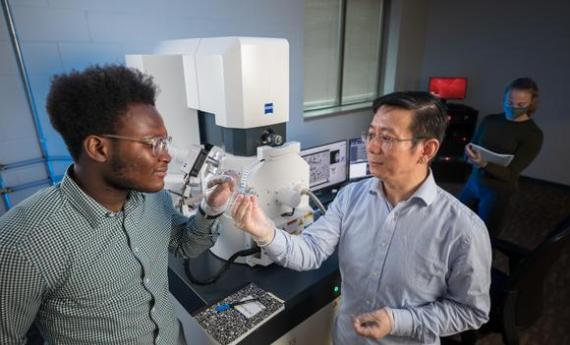 Fulford-Karp Physics Scholarship
This competitive, full-tuition scholarship will be granted to students who show their interest and aptitude in the field of physics.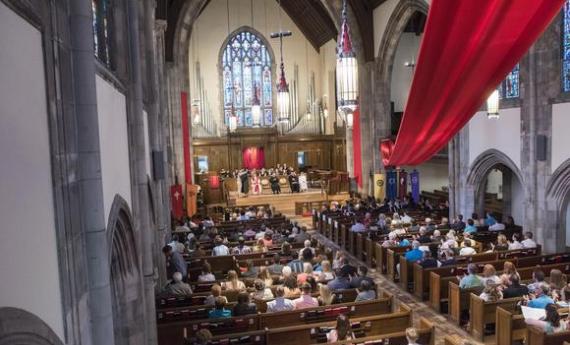 United Methodist awards
Are you an active member of the United Methodist Church? You may be eligible for our matching scholarship, clergy grant, or other programs.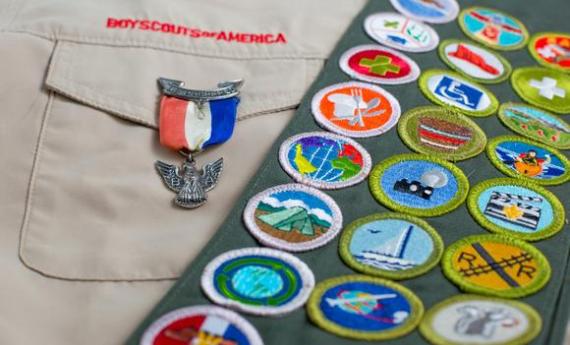 Robbins Leadership Award
This scholarship awards $1,000 to $3,000 per year to students with the Eagle Scout rank or Girl Scout Gold Award. Turn in your application by February 1 to be considered.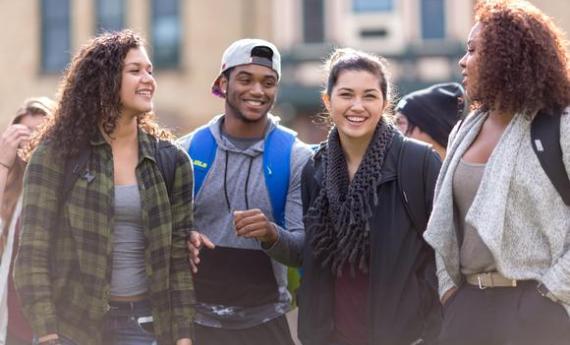 Outside scholarships for all students
Our ongoing list of outside scholarships helps students in all programs. Learn how we disburse these third-party financial awards and what your options are.
Image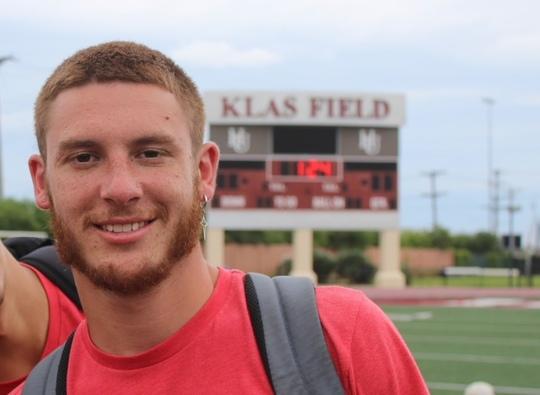 Hamline gave me a lot of financial aid and scholarships—a first generation college student scholarship, a merit scholarship, and grants. I learned that if you ask, they will help. I'm proud that I don't have to take on many loans.