Master of Arts in Teaching (MAT)
Master of teaching program
Hamline is here to help you prepare students to change the world. With Hamline's Master of Arts in Teaching, you will enter a profession that makes classrooms, schools, and communities sustainable, innovative, and resilient. 

We prepare you to inspire as a practitioner, researcher, and leader-advocate—to shape what the classroom can do for students as well as what students can do for the world.

When you pursue your MAT degree at Hamline, you will:
Collaborate with peers, teacher-mentors, and community partners to create nurturing classrooms, equitable schools, and sustainable communities
Create empowering learning environments with a focus on literacy, equity, and cultural and linguistic diversity
Arrive at your first day of teaching equipped with professional knowledge, tools of practice, and a rich understanding of systems that affect the education community
Master of Arts in Teaching degree frequently asked questions
Who should enroll in this degree program? 
This degree is for those who are just entering the profession and do not already have a teaching license. 

If you already have a teaching license, we have many more programs to prepare you for the next stage of your career. Explore our master's degrees, educational specialist and administrative licensure programs, doctoral education program, additional teaching licenses, and education certificates. 
When can I start?
You can apply and begin the program any term, including summer term.
How long will it take?
Many students finish their initial licensure in 18 months when you start in June. If you begin in fall or spring terms, you can complete your coursework for the initial licensure in approximately two years.
What courses will I need to take? Will any of my previous courses transfer?
Our advisors will work with you and do an initial review of your transcripts to help you understand what courses will transfer to your area of interest.

Get your transcripts reviewed now 
Are courses available online and on campus?

The elementary education, ESL and special education licenses (ABS, ASD) can be completed fully online if you start fall term.

All remaining licenses—as well as spring and summer starts for the licenses above—are hybrid, and include online and on-campus courses. Online courses meet synchronously on weeknights from 5:30-9 p.m. On-campus courses are held weeknights from 5:30-9 p.m. You can expect to take 2-4 classes on campus. Field experiences occur in-person during the school day or, for the ABE license, in various adult learning settings.

What teaching licenses and areas are available?
See our complete list of the twelve Minnesota teaching license areas at Hamline.
How much will it cost?

Your total cost depends on how many credits you need to complete your degree, which will vary depending on how many credits transfer and what licensure area you pursue.

90% of MAT students receive Hamline scholarships or discounts. Outside funding and other financial aid is also available. Most graduate students use low-interest loans as a valuable way to pay for tuition and other living expenses. 

For more information on the cost of tuition per credit, see the School of Education and Leadership tuition page.
Image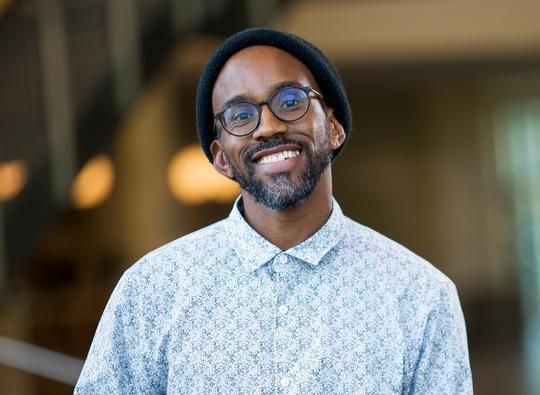 At Hamline, I had the opportunity to watch some really amazing teachers work. I learned that teaching isn't a 'one size fits all' profession; you can be exactly who you are and bring that into the classroom."
Image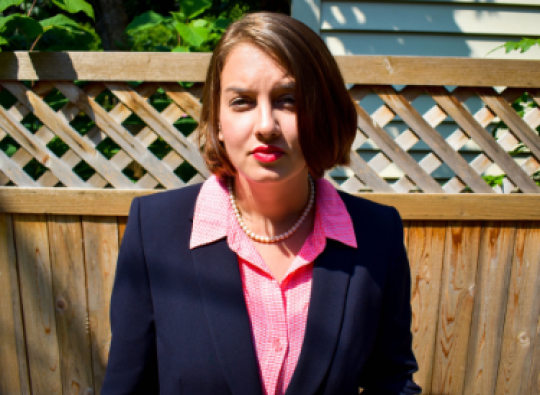 I'd been going back and forth about getting my teaching license for English for years and years. Hamline was so helpful when I was talking about my credits and seeing what would transfer. They laid out a whole plan for me for how long it would take—I could do it in 18 months. The classes were all at night, so I didn't have to quit my job. The convenience of everything was really what I needed."