A passion for knowledge drew Egypt Kosloski '22 back to education
Egypt Kosloski '22 cast her net far and wide when she decided to go back to school and earn her Master in Arts of Teaching.
Image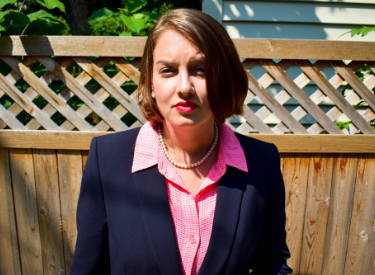 "It was a huge deal to go back to school. I looked into every initial teaching licensure program that I could drive to in a reasonable amount of time in the state," Kosloski said. She narrowed it down to Hamline University and the University of Minnesota, and it was Hamline's flexibility and understanding of her needs as a professional with a full-time job.
 
Hamline was so helpful when I was talking about my credits and seeing what would transfer. They laid out a whole plan for me for how long it would take—I could do it in 18 months. The classes were all at night, so I didn't have to quit my job. The convenience of everything was really what I needed."
SVG
Start your application
No matter what kind of student you are, you'll find everything you need to get started with your application. 
SVG
Get more information
It's easy to get the information you're looking for. Tell us about yourself and we'll share all about Hamline. 
SVG
Schedule a visit
From on-campus tours to virtual meetings and events, you're invited to discover what makes Hamline special.