Forensic Science Major (BA, BS)

Minnesota's only degrees in forensic science
Interested in crime scenes, untangling evidence, and investigating crimes?  Then Hamline's forensic science degree programs—the only ones of their kind in Minnesota—will propel you to a successful career in forensic science.
With our Bachelor of Arts and Bachelor of Science forensic science degrees, you'll gain practical, hands-on skills in our forensic laboratory to develop your strengths in biology, chemistry, physics, mathematics, and beyond to make sure no piece of evidence goes unused.
You'll learn to pair investigative techniques and data analysis with critical thinking and verbal and written communication skills essential for the constantly evolving forensic science field and careers. Our graduates are renowned for their professional-level career skills and have applied their talents in law enforcement and cybersecurity.
Our expert faculty constantly expands your course offerings to integrate cutting-edge research into your courses, and we're committed to your training as a professional forensic expert. We ensure every student has the opportunity to translate classroom learning and mock casework into direct experience through internships at crime labs, research institutions, and more.
Forensic science degrees, concentrations, and minor
Student research opportunities
At Hamline, students participate in research with faculty as early as their first year, something usually reserved for graduate students at other institutions. You'll design and conduct your own research project based on your individual interests and goals.
The list of possible research projects is as varied as our students. For example, picture yourself:
Collecting, analyzing and interpreting evidence and data for use in criminal investigations and court proceedings
Conducting research to address scientific underpinnings of forensic methodologies and the validity of methods being applied to criminal investigations, including chemometrics, environmental effects on DNA, feature occurrence in pattern evidence, and trace evidence examinations of tape
Investigating mock crime scenes on campus, preparing technical reports, and delivering mock testimony about your case
Engaging with working forensic scientists during internships to gain practical experience in crime labs and investigative agencies
Invaluable hands-on forensic science experiences
Hear from Indigo Rowland '24, who shares how Hamline's forensic science program successfully prepares students for the field with realistic mock crime scenes, and take a look at Hamline's Crime Scene House, where you'll work to analyze various staged crimes using actual forensic science equipment and real evidence. 
 
Internships for forensic science students
We make sure you leave Hamline with work experience in the field of forensic science on your resume—and the opportunities are endless. Whether you want to explore a career in a crime lab, law enforcement, analytical chemistry, or more, we have internship opportunities for you.
Past forensic science students' internships include:
Anoka County Sheriff's Office, investigations intern

Defense Forensic Science Center, research associate

Hennepin County Medical Examiner's Office, medical examiner intern

Midwest Medical Examiner's Office, medical examiner intern

Mayo Clinic Medical Examiner's Office, forensic pathology intern

Minnesota Bureau of Criminal Apprehension, Epstein-Rhodes Forensic Science Service intern

Ramsey County Sheriff's Department, Criminal Investigations Unit intern

Saint Paul Police Department, Forensic Services Unit intern

Tri County Regional Forensic Laboratory, latent fingerprint intern
Image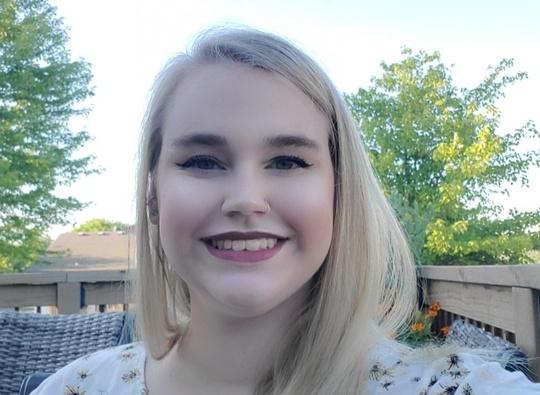 It was amazing to explore all the different disciplines and find out what I like, what I don't like. Once I started doing fingerprints and firearms, I realized how cool it was to do the comparisons. When you're able to make that match of one fingerprint to another, it's satisfying to be able to do it with confidence."
Explore career opportunities
Our innovative courses and one-on-one mentoring by faculty will give you the tools to succeed in a variety of jobs, such as:
Crime scene analyst

DNA analyst

Evidence technician

Firearms examiner

Forensic drug chemist

Latent fingerprint examiner

Trace evidence examiner

Death investigator
And you can explore careers in many different fields, such as: 
Analytical chemistry

Cybersecurity

Environmental forensics

Laboratory quality assurance

Law enforcement
Decode a crime scene with forensic science
From fingerprinting and blood spatter analysis to trace chemical testing, Hamline forensic science students learn it all.
Forensic Science in the news
Read about the work of faculty and students in the forensic science major program.
A Hamline-owned property was repurposed this fall semester to be a crime scene lab.
Professor Jillian Peterson and assistant professor Jamie Spaulding collaborated with Dr. James Densley (Metro State University) and David Reidman (K...
Few things would bring anyone out into a November snowstorm at 1 a.m., but on Nov. 16, more than a dozen Hamline forensic science students were called out to investigate a staged crime scene on campus.
Jamie Spaulding, forensic science programs director