Parent and Family Resources
Supporting parents and families of Hamline students
Welcome, parents and families! Hamline strives to provide a warm and welcoming environment where undergraduate students and their parents can get questions answered and receive assistance. 
If you have questions or concerns, please don't hesitate to contact the Dean of Students Office. They're dedicated to providing information and assistance for new and current students alike, including family members.
Family and friends weekend program
The Dean of Students Office is excited to invite you to campus for the annual family and friends weekend program. Family and Friends weekend provides the families and friends of Hamline students an opportunity to experience campus life. It's a great way to spend time with your student, visit with university faculty and staff, and explore and enjoy the Hamline community.
Activities for the weekend include opportunities to cheer on Piper athletics, the annual fall concert, a chance to experience the cocurricular community, and much, much more. We welcome you to take advantage of the various programs offered.
For parents of incoming first-year students
Learn more about the two mandatory orientation programs for incoming first-year students, see how course registration works, and meet with faculty and student mentors, as well as other new students and parents alike.
Image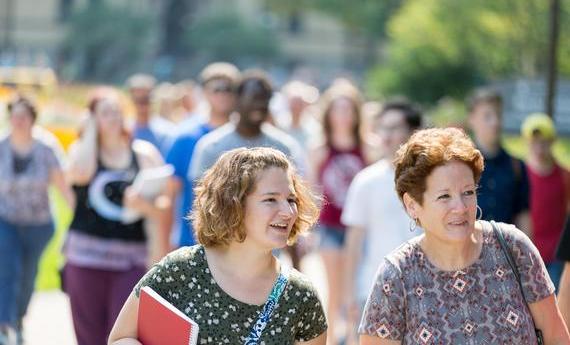 Summer orientation and registration (SOAR)
SOAR is the first of two required orientation programs. During this two-day, overnight program, students and families have the opportunity to meet New Student Mentors, mingle with other incoming Pipers, register for classes, and get any questions answered.
Image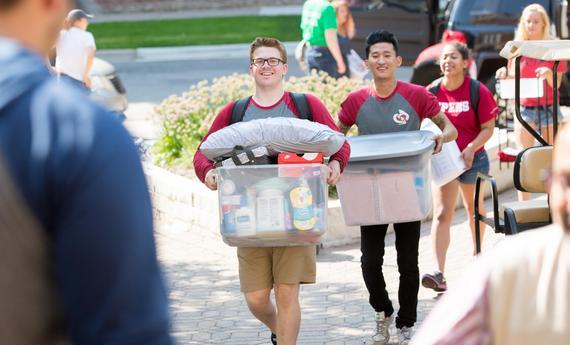 Fall orientation
The second required orientation program kicks off three days before classes start and includes move-in day for on-campus students. Students not living on campus still need to attend. We welcome parents and guests to join their students for move-in day and spend the morning helping them get settled in.
Resources available to Hamline Pipers
Hamline is dedicated to providing the best resources to our students. In this video, you'll learn about how students on campus have access to counseling and health services, dining services, disability resources, public safety, and the Dean of Students Office.
Campus information
Explore important information that every incoming Hamline student should know about housing, financial aid, and student life.
Offices and services
Our directory will help you access our counseling and health services, career development portal, university policies, and more.