FAQs for online bachelor's degree completion
How the ODC program works
Get your questions answered
Hamline's online courses are created in partnership with faculty to ensure they provide the same quality content as you would expect in an in-person, on-campus course. Our courses are:
Fully online
Academically equal to campus courses
Interactive and dynamic
Adult learner-centric
Online learning
Online courses offer many of the same benefits that on-campus courses can offer. You can participate in group discussions, chat one-on-one with your instructors, set up study groups, or interact in real-time through video, text, or sharing. And you can do it all from the comfort of your home on your own schedule.
How are courses taught?

In an 8-week course, there are eight modules for each week. Modules start on a Monday and go through midnight the following Sunday. Most of the interaction with your peers and instructor takes place in the discussion board, where you'll be expected to participate each week. While the courses don't have a set time they take place, they are not self-paced. Things move quickly and you'll have deadlines and due dates that you need to meet.

How flexible is the program?

Courses are designed with your busy schedule in mind, providing the flexibility you need to study at the times most convenient to you.

Are courses ever in person?

No. So while you are welcome - you never have to physically visit the Hamline campus. Since you can access your coursework 24/7, it allows you to learn from anywhere at any time.

How do I connect with my classmates and professors?

Even though the program is online, our students are often surprised at how much engagement is happening in their courses. Just like a traditional class, there will presentations by your instructors, class discussions, assignments, and quizzes.

What technology do you need? Will Hamline offer support?

All institutions use a learning management system to deliver online courses. Hamline uses Canvas, an exceptional, state-of-the-art system to deliver you the best experience possible no matter what device you are working from.
Time commitment, pacing, and time to complete
How many classes will I take at once?

Our course schedule is designed so that you can manage work, life, and school. You'll take just one course at a time.

How much time will I need to spend on coursework each week?

For each class, you'll spend approximately 10 to 12 hours per week on readings and assignments and posting on discussion boards.

How long will it take me to graduate?

The program is flexible, so you can choose the pace that is best for you.
Support from faculty, staff, and student services
Our faculty

Our faculty are invested in your success. They aren't just experts in their fields. They are dedicated to exceptional teaching and being your advisors and mentors.

How we support you

Hamline stands out from other online programs because we provide you with an online navigator who is your main point of contact and primary source for advice throughout your program.

What university services will I have access to?

As an online degree completion student, you'll have access to:
Image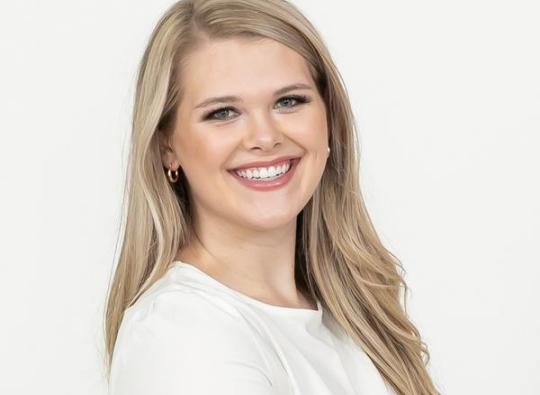 Program director (Kelly) is the best advisor a college student could ask for. The pace of the program is fast enough to be able to complete your degree in an exceptional timeframe without being overwhelmed. The ability to do courses online allows me to work full-time while still pursuing my degree."