Communication Studies Major (BA)
The skills and insights you'll develop in communication studies will guide you through all aspects of life, from careers in law, business, and philanthropy to being a thoughtful media consumer and strengthening your understanding of interpersonal relationships.
Communication graduates learn to analyze and understand how effective communication unites people across cultural contexts. You'll hone your talents to communicate with care and respect for others' beliefs and become a valuable team member in any career you choose.
Our professors put their research into practice in their communities, from nearby neighborhoods to international organizations. You'll take part in this engagement and apply the concepts you learn in class to real-world challenges.
Communication studies major and minor
Student research opportunities
At Hamline, students participate in research with faculty as early as their first year, something usually reserved for graduate students at other institutions. You'll design and conduct your own research project based on your individual interests and goals.
During your research process, you'll collaborate with scholars at major research institutions, publish your research in academic journals, and present your work at local, regional, and national conferences.
The Communication Studies Department has been recognized by the US Department of State as the first university in the world to host international journalists who visit through the Edward R. Murrow fellowship program.
There are so many opportunities that come with a communication studies major. It's helped me learn how to collaborate with people and get out of my comfort zone."
Internships for communication studies students
We make sure you leave Hamline with work experience in the communications field on your resume. And the opportunities are boundless. Whether you want to explore a career in communications, diplomacy, philanthropy, or more, we have internship opportunities for you.
Examples of past communication studies student internships include:
Governor's Office of Minnesota, digital media analyst
US Department of State and World Vision, All Children Reading program coordinator
The Arc Minnesota, human resource intern
International Institute of Minnesota, social media content creator
The Jay and Rose Phillips Family Foundation, program and engagement coordinator
Minnesota Twins, media relations intern
Global Minnesota, marketing and administration intern
I'm a huge English, communications, and public speaking geek. I've always been super interested in nonprofits and communications, and it's great that I can study both at Hamline. We have such a broad set of classes, I've never felt that there's not a major here for me."
Image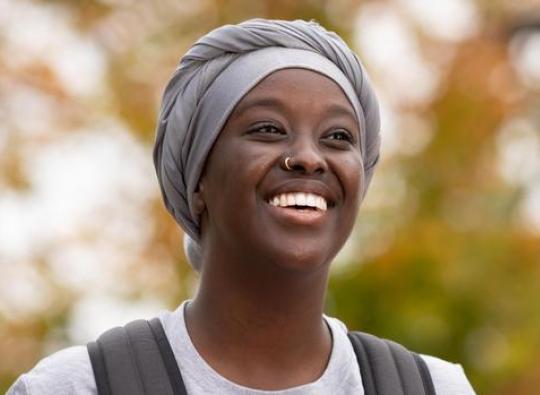 Career and graduate school information
Communication Studies Department