Teacher Field School
A program for K-12 teachers and specialists
A program for K-12 teachers and specialists
The Teacher Field School is an immersive, research-backed field school that exists to support teachers in using nature-based education to benefit student well-being and academic outcomes while increasing stewardship habits. The program, open to K-12 teachers and specialists across Minnesota, is a series of retreats focused on helping teachers develop fluency in standards-aligned, equity-centered, multidisciplinary approaches in nature-based education. Teachers at Independent schools, charter schools, and public schools are encouraged to apply.
During these retreats, teachers will develop skills in nature-based teaching. Using existing curriculum, teams will learn how to use nature as a context in ways that meet state standards, while deepening understanding of multidisciplinary teaching. They'll practice creating high-impact nature-based lessons and activities that will engage and excite all students, and understand why nature is the best classroom across the curriculum.
Perhaps most importantly at this time, this work will rejuvenate teachers, re-ignite their passion for teaching, and help reduce stress, anxiety and burnout.
All activities and content will be tailored to the teachers' grade level and teaching context. Our instructors have expertise in teaching all grade levels, and in a variety of settings, making it easy to align the work of the retreats to each team's unique needs. 
Note: In the first year, preference will be given to teams from K-6 settings. The program is available to teachers in Minnesota.
Frequently-asked questions about the Teacher Field School
Our partners and funding
Image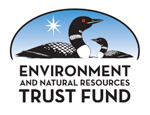 Our partners include the Freshwater Society and the University of Minnesota Institute on the Environment. Funding for this project was provided by the Minnesota Environment and Natural Resources Trust Fund as recommended by the Legislative-Citizen Commission on Minnesota Resources (LCCMRA).