Education (BA) and Initial Teacher Licensure
When you join Hamline's education department, you open the door to decades of lifelong learning. Whether you teach in the classroom, a community space, or in other training contexts, you'll be joining an incredibly important and fulfilling profession with an opportunity to make a difference in your students' lives.
You'll work side-by-side with professors and classmates to develop the strategies, knowledge, and skills you need to create a student-centered classroom and succeed in any number of education-related fields. Don't just take our word for it: K-12 principals consistently rate our graduates as highly prepared to succeed in the classroom, and three recent Minnesota Teachers of the Year earned their degrees from Hamline.
Our programs are tailored to your needs as you pursue your education degree. With our Master of Arts in Teaching Pathway program, you can earn graduate credits while studying as an undergrad and even complete your MAT within a year of earning your BA. With that shorter timeline, you'll get a head start on your career and a higher salary. You'll have access to a wide variety of school and community partnerships around the Twin Cities, including a Collaborative Lab School Partnership with Hamline Elementary School—the only one of its kind in the nation.
Education major, co-major, and concentrations
Student research opportunities
At Hamline, students participate in research with faculty as early as their first year, something usually reserved for graduate students at other institutions. You'll design and conduct your own research project based on your individual interests and goals.
The list of possible research projects is as varied as our students. For example, picture yourself:
Designing and implementing a restorative justice program with middle schoolers
Traveling abroad to pair your education major with an international teaching opportunity in cities in Mexico, Ireland, Thailand, Tanzania, Costa Rica, and Australia
Facilitating a "book club" in a high school classroom as a way to promote social justice
Developing a school garden as part of an environmental education program
Participating in a clinical experience in a Minneapolis school as you build your understanding of what makes an effective school and classroom teacher
Joining one of Hamline's collaborative projects at Hamline Elementary just across the street from campus, including one-on-one tutoring; environmental education; restorative justice training; guided clinicals with master teachers; sponsored fellowships in literacy and STEM education; and student-teaching
During your research process, you'll collaborate with professionals at major research institutions, publish your research in academic journals, and present your work at local, regional, and national conferences.
Hamline's education major gave me incredible career readiness skills. With a holistic understanding of how the job worked, I was able to enter the field of teaching with a great foundation to stand on."
Image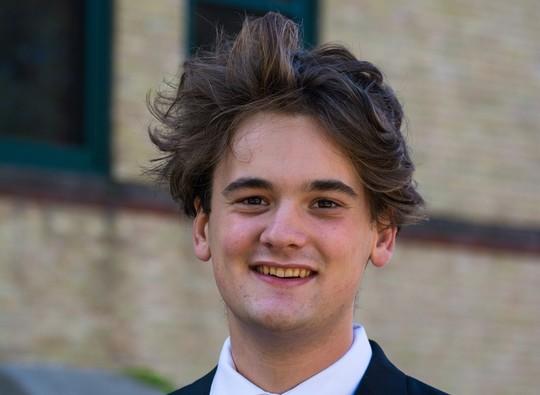 Internships for education students
A variety of experiences in schools are built into the education major to help prepare you for success as an educator. As part of these experiences, you might find yourself: 
Assisting in a recording or videography studio at High School for the Recording Arts
Helping students build their science exploration skills in the "Inquiry Zone" at Crossroads Science Magnet Elementary School
Tutoring first graders in reading and math skills at Hamline Elementary
Helping English language learners build their speaking and listening skills at Hmong Prep Academy 
Teaching a lesson on the Civil Rights Movement in a social studies classroom at Harding High School
Leading a discussion of The Hate U Give or The Marrow Thieves with English students at Avalon High School
Explore career paths
Our innovative courses and one-on-one mentoring by faculty will give you the tools to succeed in a variety of jobs, such as:
Classroom paraprofessional
Social studies teacher
Writing coach
Nature center community educator in a non-school setting
K-12 principal 
College professor
You can also put your degree to work in any number of fields, including:
Educational consulting
Test development
Curriculum design
Child psychology
Corporate training
Take your studies further with graduate school
Many education graduates have returned to Hamline to pursue advanced degrees and licenses in education. Our goal is to support you on every step of your journey in education. Post-graduate opportunities for education students include:
Additional teaching licenses, from teaching English as a foreign language to adult basic education
Administrative licensure for principals and superintendents
Education specialist degree (EDS)
Master of Arts in education
Master of Arts in literacy education
Master of Arts in natural sciences and environmental education
Master of Arts in teaching English to speakers of other languages
Doctorate in Education