Image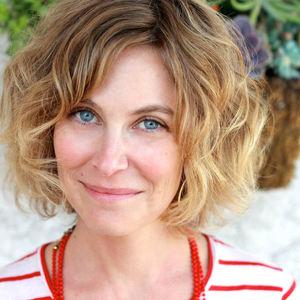 Elana Arnold
Graduate Adjunct - CLA
Elana K. Arnold is the author of critically acclaimed and award-winning books for and about children and teens, including the National Book Award finalist What Girls Are Made Of, Printz Honor winner Damsel, and Global Read Aloud selection A Boy Called Bat and its sequels. Many of her books are Junior Library Guild selections and have frequently appeared on "Best of" book lists, including Rise: A Feminist Book Project, Kirkus Best Books of the Year, and others. Her work has been called both "devastatingly vital" and "comfortably familiar and quietly groundbreaking." Elana lives in Southern California with her family and menagerie of pets.
Q&A with Elana K. Arnold
How did you come to teach at Hamline MFAC?
I'd long wanted to teach in a low-residency program; every time I sold another book, I wrote to Hamline and others to update my CV and remind them of my interest. Finally, a call came through from Mary, inviting me to apply. I was—and am—such a fan of the tremendous faculty and I knew that not only did I have a lot to give the program, the program would also give me a huge amount. And I was right! At each residency my love of and commitment to the art and craft of writing has deepened.
What's your favorite part of residency?
I think my favorite part of residency is the first faculty meeting, believe it or not! Though I'm not generally a huge fan of meetings, I am a huge fan of the faculty, and it's such an exciting thing to see them again after six long months apart. I imagine the cohorts feel similarly about their reunions!
How would you describe your faculty advising style?
I'm pretty hands-on and collaborative. I always do line edits (I can't help myself!) as well as a letter, and I love to zoom. I joined this program for two reasons: to learn and grow as a working artist, and to be of service. With my students, I aim to be of service during our shared time and beyond.
What's your favorite book to recommend to MFAC students?
I am a big fan of WHAT IT IS by Lynda Barry. It's a weird and wonderful book about creativity.
We asked you to send a photo that represents a favorite Hamline memory. What's happening in your photo?
I'm terrible at photos, and so I don't have any to share, unfortunately. But I absolutely love workshop… the way we all show up on the first day, nervous and excited like bunnies, and how we soften, learn, and grow together across our time together.
Publications
Young adult
The Blood Years
Balzer & Bray, 2023
Red Hood
Balzer & Bray, 2020
Damsel
Balzer & Bray, 2018
What Girls Are Made Of
Lerner Books/Carolrhoda Lab, 2017
Infandous
Lerner Books/Carolrhoda Lab, 2015
Splendor
Random House/Delacorte, 2013
Burning
Random House/Delacorte, 2013
Sacred
Random House/Delacorte, 2012
Middle-grade
Harriet Spies
Walden Pond Press, 2023
Just Harriet
Walden Pond Press, 2022
The House That Wasn't There
Walden Pond Press, 2020
Bat and the End of Everything
Walden Pond Press, 2019
Bat and the Waiting Game
Walden Pond Press, 2018
A Boy Called Bat
Walden Pond Press, 2017
Far From Fair
Houghton Mifflin Harcourt, 2016
The Question of Miracles
Houghton Mifflin Harcourt, 2015
Early reader
Starla Jean Cracks the Case
Roaring Brook Press, 2023
Starla Jean Takes the Cake
Roaring Brook Press, 2022
Starla Jean
Roaring Brook Press, 2021
Picture book
All By Himself?
Beach Lane Books, 2022
Pip and Zip
Roaring Brook Press, 2022
An Ordinary Day
Beach Lane Books, 2020
What Riley Wore
Beach Lane Books, 2019