MFA in Writing for Children and Young Adults
MFA in Writing for Children and Young Adults overview
Credits:
52
Program format:
Complete the program fully online or hybrid (completing some work in-person and some online)

Low-residency: Twice per year, you will participate in residences, which you can attend virtually or in-person. Each residency is 11 days and are held in January and July.
Time to complete:
Earn your degree in two years—four semesters and five residencies.
Student-to-faculty ratio: 
Between 3:1 and 5:1
Application deadlines:

March 1:  Summer residency (July) starts. If you miss the priority deadline, the final deadline is May 15.

September 1: Winter residency (January) starts. If you miss the priority deadline, the final deadline is November 1.

Next residency:
January 4-14, 2024
Young readers matter, which is why Hamline offers one of only three nationwide programs devoted exclusively to writing for children and young adults.
Whatever your chosen format or genre may be—whether it's picture books, young adult fantasy, graphic novels, or something else—you will have the opportunity to work one-on-one with faculty members, who are award-winning authors.
Twice a year, you will join other students and faculty for in-depth lectures, workshops, and readings devoted to writing for children and young adults. Faculty, visiting writers, and graduating students give readings, deliver lectures, and conduct seminars that provide real-world tools for success.
Through the MFAC, you wil join a community of learners who offer direction, camaraderie, and support for one another throughout the program and well after it's ended. You will also  take advantage of the Twin Cities' many publishing houses.
Formats and genres for all readers and writers
Featured genres

Fiction
Fantasy 
Graphic novels
Verse novel
Nonfiction
Poetry

Featured formats

Picture books
Middle-grade books
Young adult books

Image
Image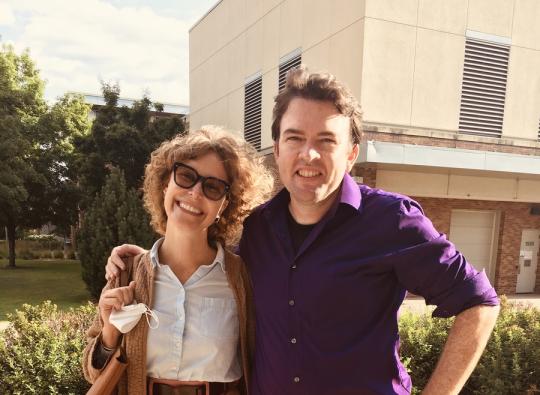 The four remarkable faculty advisors I had across my four semesters transformed the way I write, read, and think about stories. Beyond their writing abilities and deep knowledge of craft, they are masterful teachers who bring a generosity of spirit to their work with students.
Our low-residency MFA in Writing for CYA faculty
Learn from award-winning teachers and mentors
Here is just a sample of the awards and recognitions of our faculty.
John Newbery Award
2021: Erin Entrada Kelly, We Dream of Space (honor)
2019: Meg Medina, Merci Suárez Changes Gears (winner)
2018: Erin Entrada Kelly, Hello Universe (winner)
National Book Award
2019: Laura Ruby, Thirteen Doorways, Wolves Behind Them All (finalist)
2017: Elana K. Arnold, What Girls Are Made Of (finalist)
2015: Laura Ruby, Bone Gap (finalist)
2014: Eliot Schrefer, Threatened (finalist)
2012: Eliot Schrefer, Endangered (finalist)
Boston Globe–Horn Book Award 
2022: Brandy Colbert, Black Birds in the Sky: The Story and Legacy of the 1921 Tulsa Race Massacre (winner)2018: Dashka Slater, The 57 Bus: A True Story of Two Teenagers and the Crime That Changed Their Lives (finalist)
Michael L. Printz award
2022: Eliot Schrefer, Queer Ducks (and Other Animals) (honor)
2019: Elana K. Arnold, Damsel (winner)
2016: Laura Ruby, Bone Gap (winner)
Pura Belpré award
2021: Lilliam Rivera, Never Look Back (finalist)
2014: Meg Medina, Yaqui Delgado Wants to Kick Your Ass (winner)
Get in-depth experience with visiting writers, editors, and publishers
Hamline's MFAC program is deeply connected to the literary community and will connect you to writers beyond our faculty, editors, publishers, and literary agents.
Here is just a sample of those who have shared their knowledge and expertise during our residencies.
Tae Keller
Visiting author
Tae Keller is an Asian-American and author (so far) of five books. Her first middle-grade novel, When You Trap a Tiger (Penguin Random House) won the 2021 Newbery Medal, an Asian/ Pacific American Award, and a Boston Globe Horn Book Award. She is also the author of the New York Times bestselling The Science of Breakable Things, and Jennifer Chan Is Not Alone, all three published by Penguin Random House. Her first nonfiction book is in the She Persisted series (Philamel), a biography of Patsy Mink, the first person of color congress woman. Her latest books are Mihi Ever After and Mihi Ever After: A Giant Problem (Henry Holt), illustrated by Geraldine Rodriguez, a younger fantasy series. Tae grew up in Hawaii and now lives in Seattle.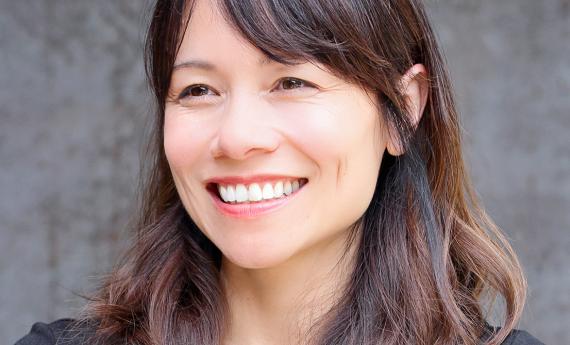 Christina Soontornvat
Visiting author
Christina Soontornvat is the award-winning author of over a dozen books for young readers. Her picture books include The Ramble Shamble Children, illustrated by Lauren Castillo, and To Change a Planet, illustrated by Rahcle Jomepour Belle. She is the author of the beloved Diary of an Ice Princess chapter book series and the bestselling graphic novel, The Tryout, illustrated by Joanna Cacao. Her middle-grade novel, Wish in the Dark, was named a 2021 Newbery Honor Book, and her middle-grade book of nonfiction, All Thirteen: The Incredible Cave Rescue of the Thai Boys' Soccer Team, was also named a Newbery Honor Book and received the Kirkus Prize for Young People's Literature. Her recent middle-grade fantasy, The Last Mapmaker, was named a 2023 Newbery Honor Book and earned a place on many "Best" lists. Christina lives in Austin, Texas, with her husband and two young children.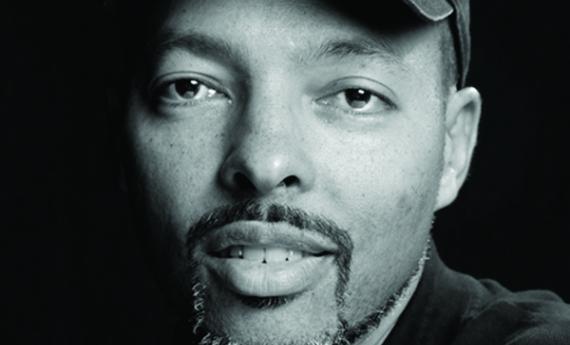 Jerry Craft
Visiting writer and illustrator
Jerry Craft is the New York Times bestselling author and illustrator of the graphic novels School Trip (2023), Class Act (2020), and New Kid (2019). New Kid won the Newbery Medal, the Coretta Scott King Award, and the Kirkus Prize. It and Class Act have been on many "Best" lists. Jerry was born in Harlem and grew up in the Washington Heights section of New York City.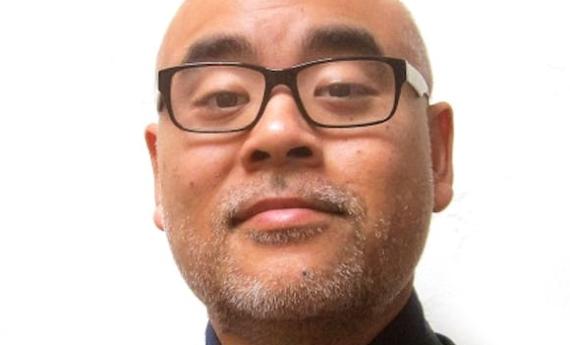 Dan Santat
Visiting Author and Illustrator
Dan Santat is the author and/or illustrator of over 100 books for young readers. Books for which he served as author and illustrator include his new graphic memoir, A First Time for Everything; the graphic novels The Aquanaut and Sidekicks; the road trip/time travel adventure Are We There Yet?; and the picture books, The Adventures of Beekle: The Unimaginary Friend, for which he won a Caldecott Medal, and After the Fall: How Humpty Dumpty Got Back Up Again. He has collaborated with Henry Winkler and Lin Oliver on an upcoming Detective Duck Series. He lives in California with his wife and children.
Alvina Ling
Editor-in chief, Little Brown Books for Young Readers
Alvina Ling is the editor-in-chief of Little Brown Books for Young Readers, where she acquires and edits books for children and teens. Her edited books have won Newbery and Caldecott Honors, the Boston Globe-Horn Book Award, the Coretta Scott King Medal, the E.B. White Read-Aloud Award, and the Golden Kite Award. She has worked with writers like Grace Lin, John Cho, Peter Brown, Jewell Parker Rhodes, and Holly Black.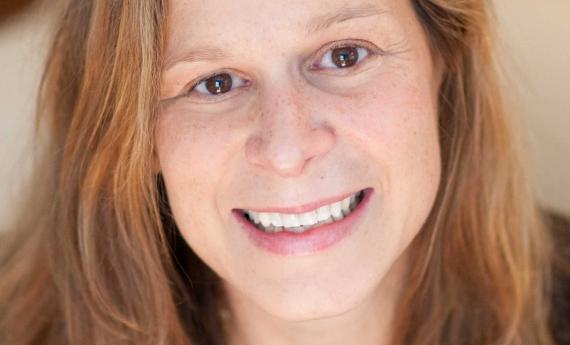 Sara Crowe
Founder, Sara Crowe Literary
Sara Crowe, formerly of Pippin Properties, is the founder of Sara Crowe Literary. Clients include current and former Hamline writers Ari Tison, Erin Entrada Kelly, Nina LaCour, and Elana K. Arnold as well as many other authors and illustrators.
The low-residency experience
What will you experience during your twice-yearly residencies in the Twin Cities? Stimulating lectures and discussions with Hamline's faculty and visiting artists, agents, and editors; intense small-group workshopping; and — above all — community. 
The following is the schedule for a single day of a recent winter residency.
6 a.m. - 9 a.m.
Breakfast
9:30 a.m - 11:30 a.m.
Workshops
11:30 a.m. - 12:45 p.m.
Lunch
11:30 a.m. - 12:45 p.m.
Atypical Minds Meet & Greet
1 p.m - 2 p.m.
Dashka Slater lecture
Finding the Center of the Maze: Theme in Nonfiction
2:15 p.m - 3:15 p.m.
Swati Avasthi lecture
Building your Novel's Lexicon
3:30 p.m. - 3:45 p.m. 
Social time / snack
3:45 p.m. - 5:15 p.m.
Writing prompts
5:30 p.m - 6:30 p.m.
Dinner
6:45 p.m - 7:45 p.m.
Grad Assistant, Staff, and Student Readings
8 p.m. 
The Elephant in the Room Discussion
Join an alumni community of published, award-winning authors
Books published
195
Hamline MFAC alumni have traditionally-published books for pre-K through YA, through many of the major publishing houses.
Awards won
85
From a Newbery Honor, to two Minnesota Book Awards, to the Scott O'Dell Award, Hamline MFAC graduates are celebrated across genres.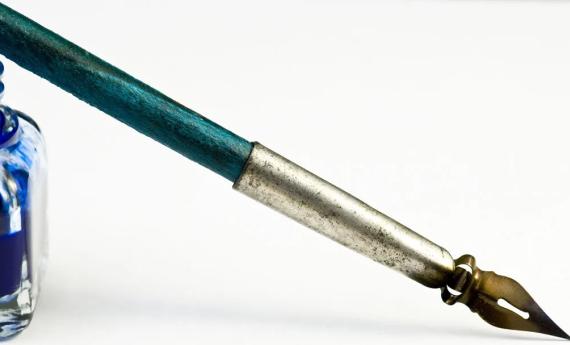 The Storyteller's Inkpot
An intimate look at the Hamline MFAC
Join faculty, students, and graduates of Hamline University's MFA in Writing for Children and Young Adults in this online forum to discuss the program, books, writing, the creative process, kid lit, and more.
MFAC moments, big and small
Celebrating the MFAC community's big (and not-so-big) wins, as seen through our social