This alum knows how to plan for his future
Image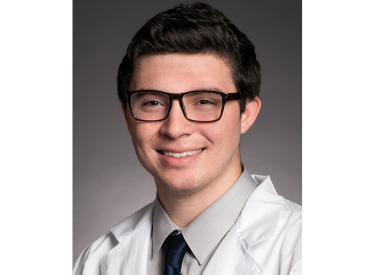 Jonny Nguyen '17 has always had his eye on the future. The Hamline biochemistry alum knew early in his life that he was interested in health care, and an aptitude test in high school indicated that pharmacy could be a good match. He also played football while growing up in Mounds View, Minnesota, and when Hamline coaches came calling to recruit him, he took a liking to the school's robust science departments and became a Piper.
"All of the professors there did a great job," Nguyen said, and guidance from Betsy Martinez-Vaz, a biology and biochemistry professor, stood out to him. "She was really helpful in deciding which classes to take and which pharmacy schools to apply to."
While a student, he worked in the pharmacy department at a nearby Walgreens, took a few pharmacology classes, and found a way to work the field into a biochemistry research project by studying blood metabolism mechanisms. Along the way, Nguyen received a scholarship from the biochemistry department that helped him pay for school.
Hamline does a good job of finding financial aid options and bringing them to the students that need them and qualify for them."
SVG
Start your application
No matter what kind of student you are, you'll find everything you need to get started with your application. 
SVG
Get more information
It's easy to get the information you're looking for. Tell us about yourself and we'll share all about Hamline. 
SVG
Schedule a visit
From on-campus tours to virtual meetings and events, you're invited to discover what makes Hamline special.