Pharmacy Program
Pre-professional track
Pharmacists are integral members of today's healthcare team. They contribute significantly to patient care by preparing, dispensing, and reviewing medications.
The role of pharmacists has recently evolved and expanded to meet the needs of our changing healthcare system. The United States Bureau of Labor Statistics projects about 11,300 openings for pharmacists each year, on average, over the next decade. Pharmacists work in a variety of settings, including research labs or community pharmacies, retail stores, and hospitals.
Hamline's pre-health advising program prepares you to be a competitive applicant for pharmacy school. Our students can apply to pharmacy programs with confidence after completing rigorous coursework in the natural and social sciences, combined with research and internship experiences to enhance their teamwork and communication skills.
Image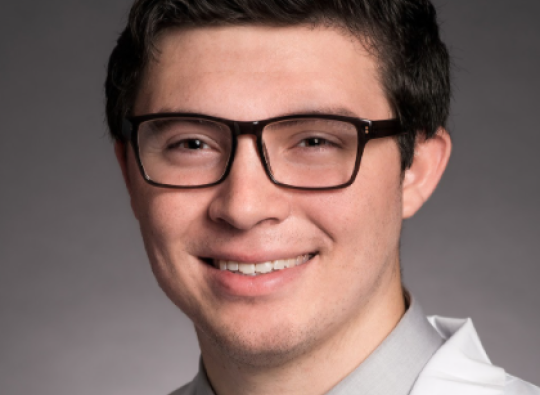 Hamline was a huge stepping stone into my career as a pharmacist. Hamline contributed to my growth in critical thinking and communication which are essential tools in the healthcare field. I wouldn't be the pharmacist I am without the amazing mentors and the push for success at Hamline University."
Applying to pharmacy school
The PharmD degree is typically a three- to four-year patient care-centered program focused on learning to identify and implement drug therapies. Students start learning the medication therapies for specific conditions, how a drug's structure relates to activity, and how the body interacts and eliminates the drug. In addition to coursework, students complete rotations (pharmacy practice experiences) in a variety of settings. Upon completion of the program, students are eligible to sit for the state licensure exam.
There are no specific majors that make students more competitive when applying to pharmacy school or other healthcare professional programs. Many students choose to major in the natural sciences due to their personal interests and the overlap between the coursework and admission prerequisites. Individuals who combine the required premedical coursework with a major outside the natural sciences (e.g., philosophy, religion, or psychology) have been equally successful in gaining admission into medical school.
Admission to pharmacy schools are very competitive and 90% of entering students have completed a bachelor's degree. Almost all pharmacy schools require the completion of the Pharmacy College Admissions Test (PCAT exam).
Application resources