Explore the building blocks of life and dive into the chemical and molecular processes that keep organisms alive and functioning with cutting-edge technologies. By studying the intersection of biology and chemistry at Hamline, you'll be prepared for a variety of careers such as biotechnology and pharmaceutical design. It's also great preparation for many pre-health career tracks, like medical research and practices.
Join a community dedicated to providing you with the hands-on, practical research experiences with research-grade instruments that you need to succeed in your career. You'll graduate with the computational and bioinformatics skills needed to address complex biochemical questions about the processes at the heart of living systems.
Image

Student research opportunities
Starting as early as their first year, Hamline students participate in research with faculty, something usually reserved for graduate students at other institutions.
The list of possible research projects is as varied as your interests. Picture yourself:
Searching for antibiotic-producing microbes in diverse environments
Investigating biochemical processes using plasma chemistry methods
Studying natural products and organic synthesis of bioactive molecules
Creating physical models of biochemical molecules with 3D printing and molecular visualization software
Investigating biochemical pathways involved in the biodegradation of pharmaceuticals
Examining the effect of mutations on protein function and structure
Using spectroscopy to monitor chemical reactions and quantify metabolites
During your research process, you'll collaborate with faculty and students from institutions around the country, publish your research in academic journals, and present your work at local, regional, and national conferences.
Going to Hamline is the best choice I've made. It's helped me prosper. I've always wanted to be in the medical field, but my research and work study experience have sparked my path out of medicine and into industry."
Image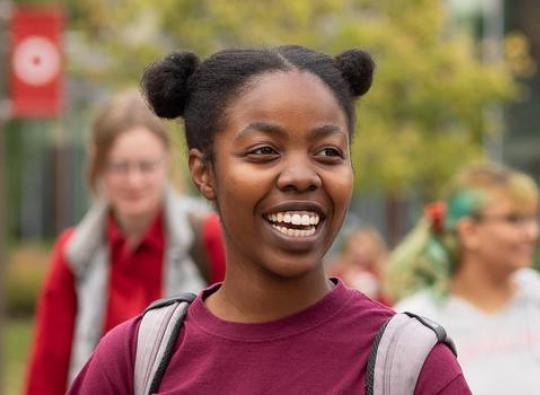 Paid internships for biochemistry students
We make sure you leave Hamline with work experience in the field of biochemistry on your resume. The opportunities are boundless: Whether you're exploring a career in biotechnology, medicine, clinical research, or other fields, we have paid internship opportunities for you.
Examples of past biochemistry student internships include:
Anoka County Sheriff's Office, intern
Walgreens, pharmacy technician
Wholesale Produce Supply, quality assurance technician
Sanimax, lab technician
Joseph Zilber School of Public Health, University of Wisconsin, Milwaukee, research intern
University of Texas Health Science Center at Houston, research intern
Gillette Children's Specialty Healthcare, intern
U.S. Army Medical Research Institute of Chemical Defense, research intern
Emergency Care Consultants, medical scribe
ACR Homes, direct personal care professional
Alternatives for People with Autism, Inc., living skills instructor
Premier Biotech, Inc., processing intern
3M, technical aide
Hormel Institute, cellular dynamics lab assistant
From my professors' mentorship to an internship with Premier Biotech, Hamline's biochemistry program kickstarted my career. In hands-on research, I learned everything from data analysis and problem-solving to how to report professional lab results."
Explore career paths
Our innovative courses and one-on-one faculty mentoring will give you the tools to succeed in a variety of jobs, such as:
Physician
Pharmacist
Forensic biochemist
Research and development scientist (biomedical or biotechnological industry)
Patent attorney
Food scientist
Pharmaceutical sales representative
High school teacher (chemistry or biology)
Pediatrician or other medical doctor
And you can explore careers in many different fields, such as: 
Biotechnology industry
Health care
Medical research
Intellectual property law
Pharmaceutical sales
Forensics and toxicology analysis
Quality control and food safety
Genomics and bioinformatics
Take your studies further with graduate school
Our graduates have gone on to medical and graduate schools across the country in the pursuit of master's degrees, PhDs, and MDs. Examples of programs and schools include:
Systems, Synthetic and Physical Biology, Rice University
Schools of Pharmacy, Dentistry and Medicine, University of Minnesota Twin Cities Campus
Cell and Molecular Biology, University of Texas Southwestern Medical Center
Chemistry, University of Wisconsin
Medicinal Chemistry, Biotechnology, and Microbial Engineering, University of Minnesota