Explore the roots of human behavior with a major in psychology at Hamline University, and learn everything from theory to career applications. As you develop your skills in our immersive courses, our department will help you find an internship where you can apply your talents in fields as varied as clinical psychology, neuroscience, mental health and addiction, business, health care, and child services. 
Students can also work in the research department with a faculty mentor and may have the opportunity to design their own research or work with archival national data sets on foundational topics in psychology. The department is outfitted with labs for each faculty member on our faculty's study subjects, including: 
Child development
Neuroscience
Clinical health psychology
Mental health
Addiction
Social and political psychology
You'll meet future colleagues and expand your network through Psi Chi, our honor society in psychology. Faculty also work together to offer events and extracurricular opportunities to deepen students' appreciation and understanding of scientific, applied, and practice-oriented psychology.
We also offer an opportunity to transfer to Hamline and finish your bachelor's degree in psychology online. Check out our online psychology major for degree completers.
Psychology major, minor, concentrations, and online bachelor's degree
Student research opportunities
At Hamline, students participate in research with faculty as early as their first year, something usually reserved for graduate students at other institutions. You'll design and conduct your own research project based on your individual interests and goals.
The list of possible research projects is as varied as our students. For example, picture yourself:
Examining how family environment and relationships influence development of school-aged children
Exploring the role of sibling relationships in young adulthood
Investigating how genetics and environment influence human development across the lifespan
During your research process, you'll collaborate with scientists at major research institutions, publish your research in scientific journals, and present your work at local, regional, and national conferences.
I'm surprised how much I've grown at Hamline. When I started in Eric's lab, I was all over the place. Then, as I progressed, ideas started to connect, concepts really opened up to me, and my other courses started to interconnect, too. It's been cool to link what I'm learning in an English course to a part of the brain."
Paid internships for psychology students
We make sure you leave Hamline with work experience in the field of psychology on your resume. And the opportunities are boundless. Whether you want to explore a career in research, counseling, social work, psychiatry, or beyond, we have paid internship opportunities for you.
Examples of past psychology student internships include:
Bridges MN (Adult Care), direct support professional
The ARC Minnesota, self-advocacy ally
Jeremiah Program, child development care intern
I chose Hamline because here, being a psychology major means being involved in hands-on research and coursework. Those experiences prepared me for graduate school and a career in human capital consulting. And five years later, I'm still connected to my professors and classmates!"
Image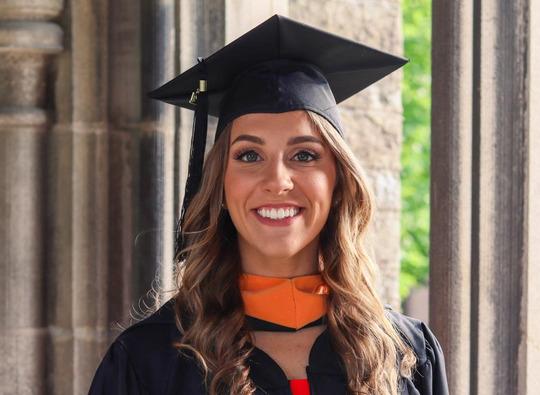 Explore career paths
Our innovative courses and one-on-one mentoring by faculty will give you the tools to succeed in a variety of jobs, such as:
Licensed psychologist
Licensed alcohol and drug counselor
Social worker
Forensic psychologist
Industrial organizational psychologist
Child psychologist
Community outreach specialist
Neuropsychologist
Public relations specialist
Health and wellness counselor
Take your studies further
Our graduates have gone on to medical and graduate schools across the country in the pursuit of master's and doctoral degrees. Examples of programs and schools include:
Master of Addiction Studies program, University of Minnesota
Doctorate in Counseling Psychology, St. Thomas University 
Master of Social Work, Augsburg University
Doctorate in Osteopathic Medicine, Stillman Medical School, Missouri
Masters in Addiction Studies, Hazelden Betty Ford Graduate School
Master of Art in Occupational Therapy, Saint Catherine University
Master of Arts in Education, Hamline University School of Education and Leadership
Licensed Marriage and Family Therapist, UC San Diego

Masters of Human Resources Management, University of Minnesota Carlson School of Management
Hamline-Hazelden Betty Ford graduate school partnership
You can jump-start your postgraduate degree in addiction and mental health through Hamline's partnership with the Hazelden Betty Ford Graduate School of Addiction Studies (LADC and LPCC licenses).
The Hazelden Betty Ford Graduate School of Addiction Studies considers Hamline University students' early applications for its graduate-level programs. Here are some fast facts about the process:
To qualify, students must have a minimum overall GPA of 3.30 at the time of application
Applications will be considered up to 18 months before the applicant's expected enrollment at the Hazelden-Betty Ford Graduate School of Addiction Studies
Applicants must meet the admission requirements as specified on the Hazelden-Betty Ford Graduate School of Addiction Studies website
The application process includes letters of reference, an interview, and a personal essay
Interested students are encouraged to complete four or more of the following Hamline University courses, as well as an internship in psychology or related disciplines like criminal justice or public health sciences, prior to their matriculation to the Hazelden-Betty Ford Graduate School of Addiction Studies: 
Abnormal psychology 
Addictive disorders
Psychopathy and antisocial personality disorders
Applied health psychology
Disorders of childhood
Psychology of emotion
Clinical psychology
Theories of psychotherapy
Cross-cultural psychology
To apply or learn more, contact Serena King at sking02@hamline.edu or visit the Hazelden-Betty Ford Graduate School of Addiction Studies website.