Doctorate in Education (EdD)
Hamline's EdD program is designed for working professionals from a variety of sectors, from K-12 and higher education to public and private educational organizations. With a convenient online format with weekend residencies, Hamline's EdD program will challenge you to grow personally and professionally among a community of learners and in a responsive learning climate that capitalizes on the skills and expertise of its faculty and students.
With Hamline's EdD program, you will:
Engage your active learning skills through deep immersion in collaboration, synthesis, and research.
Build upon and develop your ability to understand and respond to the educational challenges of today.
Expand your skills as a researcher through exposure to a range of research methods.
Reflect upon, refine, and articulate your educator-self to develop a carefully examined education worldview.
Explore how to become an agent of change on issues of social justice and equity in education.
Frequently asked questions about Hamline's Doctorate in Education
| | |
| --- | --- |
| What is the program format? | With Hamline's EdD, you'll get the flexibility of a hybrid program with classes offered synchronously online as well as in-person. Online classes meet 5-9 p.m. weekdays; three-to-four in-person classes — offering the benefit of a professional learning community — meet Fridays from 5-9 p.m. and Saturdays 9 a.m.-5 p.m. |
| When can I start? | Applications for the next cohort are being accepted through March 15, 2024.  |
| How long will it take? | You will complete your required courses in two years. Your electives and dissertation are completed after that time. |
| How much will it cost? | For more information on the cost of tuition per credit, see the School of Education and Leadership tuition page. Most graduate students use low-interest loans as a valuable way to pay for tuition and other living expenses. Get more financial aid information. |
Image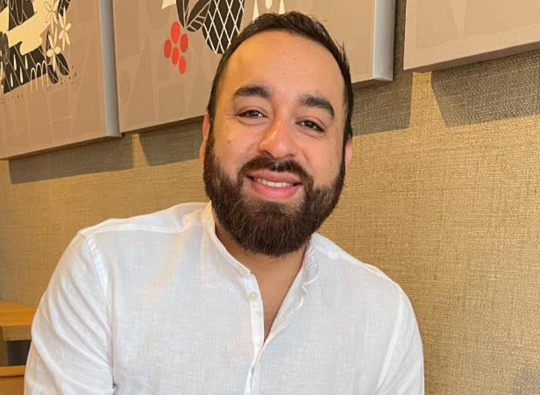 The professors' genuine care for all of us in the learning community stood out to me. Their high expectations, mentorship, and acknowledgement of our varied backgrounds created an environment where everyone could achieve their maximum potential.
Explore the EdD curriculum and requirements
Image
Hamline's EdD was a perfect fit for my career. The program supported me as I balanced my doctoral studies, family life, and full-time work in the Early Childhood Education program. I was even able to perform international research for my dissertation!
The Art Educators of Minnesota have named J. Mark Tinsley, EdD '24, the Minnesota Art Teacher of the Year. Mark is an art teacher and department...
As the start of the school year nears, Hamline edD candidate Salma Hussein prepares for her second year as principal of Gideon Pond Elementary, and...