Exercise Science Major (BA, BS)
Be on the cutting edge of improving human health and performance. With Hamline's exercise science program, you'll get the knowledge and practical experience to enter this growing field of human physical performance and rehabilitation science. You'll be prepared to pursue graduate studies in exercise physiology, cardiac rehabilitation, athletic training, sports science, or enter professional programs for physical therapy or occupational therapy. You'll also be well prepared to enter the job market to work in the fitness and wellness industries. Whatever your career goals, your major can be customized to prepare you for success.
Student research opportunities
At Hamline, students starting as early as their first year participate in research with faculty, something normally reserved for graduate students at other institutions. You get to design and conduct your own research project.
The list of possible research projects is as varied as your interests. For example, picture yourself:
Investigating how a beetroot supplement affects exercise efficiency and blood pressure in trained athletes
Exploring the levels of awareness about high blood pressure among college students 
Researching the effects of a seven-week yoga program on measures of functional mobility and perceived stress and fatigue levels in older adults
Investigating the effects of carbohydrate and protein beverages on exercise performance in elite cyclists
Study levels of awareness about the beneficial effects of exercise on the immune system among older adults
And during your research process, you'll collaborate with scientists at major research institutions, publish your research in scientific journals, and present your work at local, regional, and national conferences. 
Image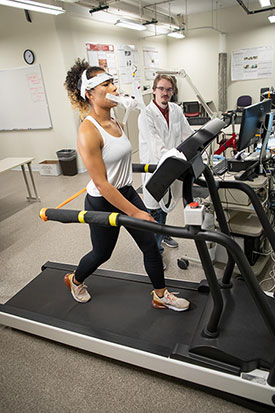 Integrative Physiology Laboratory
You'll conduct much of your research in our Integrative Physiology Laboratory, where you'll utilize equipment and tools to focus on three areas of research:
Age-related changes in physical function, mobility, and wellness
The metabolic and systemic adaptations that occur in response to exercise training in both younger and older adults
Nutritional supplementation, acute performance, and training adaptation
Getting involved with the exercise science program was the greatest thing that happened to me at Hamline. Working collaboratively with professors in captivating classes, as well as through Hamline's amazing research programs, allowed me to become an experienced scientist."
Image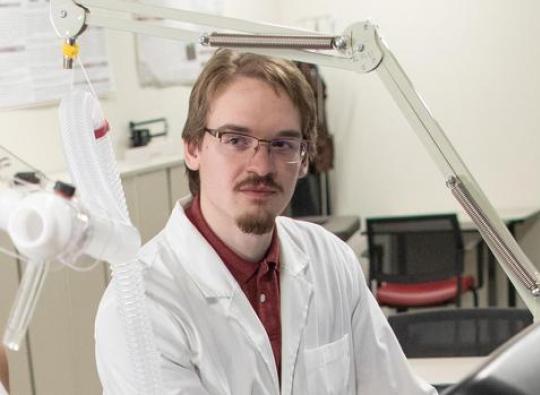 Internships for exercise science students
We make sure you leave Hamline with work experience in the field of exercise science on your resume. And the opportunities are boundless. Whether you want to explore a career in research, physical therapy, athletic training, or other fields, we have internship opportunities for you.
Examples of past exercise science student internships include:
Special Olympics Minnesota, special projects coordinator and coaching intern
ACR Homes, personal care assistant
Hamline University Athletic Training, sports medicine assistant
Minnesota Icemen Baseball Club, strength and conditioning intern
Being an athlete, I wanted to learn how the body works. Because Hamline is a small community, we're able to connect and appreciate each others' backgrounds, as athletes, scientists, and professionals."
Image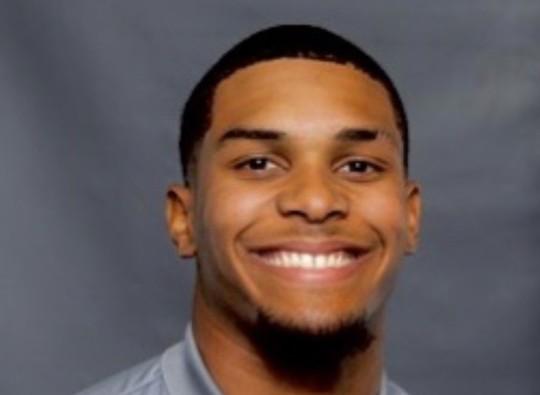 Explore career paths
Our innovative courses and one-on-one mentoring by faculty will give you the tools to succeed in a variety of jobs, such as:
Senior research scientist
Athletic trainer
Occupational therapist
Cardiopulmonary rehab therapist
Physical therapist
Clinical research specialist
And you can explore careers in many different fields, such as: 
Industry research and development 
Orthotics and prosthetics
Athletic training
Occupational therapy
Cardiopulmonary rehabilitation
Physical therapy
Wellness coaching
Strength and conditioning
Personal training
Research program management
Take your studies further with graduate school
Our graduates have gone on to medical and graduate schools across the country in the pursuit of master's and doctoral degrees. Examples of programs and schools include:
Master of Science in Athletic Training, University of Evansville
Master of Science in Exercise Physiology, University of Texas at Austin 
Cardiac Physiology master's program, University of Wisconsin - River Falls 
Master of Science in Athletic Training, University of Montana
Doctor of Physical Therapy, University of Wisconsin- Madison
Doctor of Physical Therapy, University of Minnesota
Doctor of Occupational Therapy, Saint Catherine University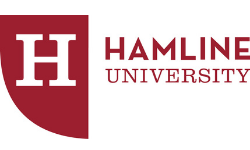 A research study conducted by HU students Alyssa (Ali) Eastman & Owen Sloop in the Integrative Physiology Lab was published in the Journal of...
Exercise Science Department