Women in Public Service Annual Conference
Image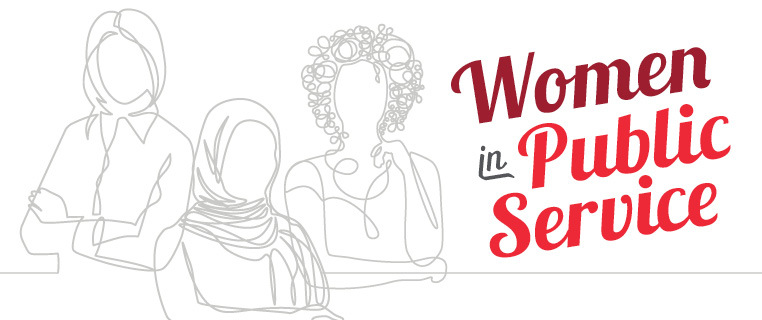 During this full day of exciting sessions, explore how we support and encourage women in public service. This popular annual conference includes dynamic speakers, discussion panels, and networking opportunities to enhance and further your work and those you mentor in the public sector.
Women in Public Service: Serving Together…Now More Than Ever
Date: Friday, November 18, 2022
Time: 8 a.m. to 4 p.m.
Location: Hamline University's Saint Paul campus
Cost: $125, $112.50 for Hamline learning partners

Register
Women in Public Service: Serving Together…Now More Than Ever
"Alone we can do so little; together we can do so much."
–Helen Keller
The world has changed immeasurably since we last were together in person—so much that it's hard to know what connection looks like in these new circumstances. One thing is certain: We need each other now more than ever, particularly as many of us now work from home, where it's easy to feel isolated.
Join us for a chance to reconnect, rejuvenate, and refresh as we examine the effects of the last two years and determine how to move forward, more invigorated and united in our support for each other than ever. As we navigate how to serve the public with changing resources, competition for labor, and global uncertainty, we are each others' greatest allies.
Hotel accomodations
For those coming from out of town for the conference, Hyatt Place in downtown Saint Paul has reserved a block of rooms at a reduced rate for conference attendees. Reservations must be made by October 17. You can reserve your room online or call 1-888-492-8847 and use group code G-WPSC. 
Women in Public Service annual awards
As part of the launch of the Women in Public Service (WIPS) Conference in 2012, Hamline committed to bringing together women from across the public sector to share their experiences and support and develop one another's strengths as they lead and realize their full potential in public service. Each year, as part of this commitment, Hamline recognizes public service trailblazers and up-and-coming leaders at our annual Women in Public Service Conference.
WIPS Seminar series
In response to overwhelming demand and interest in our annual Women in Public Service (WIPS) conference and requests for additional related professional development opportunities throughout the year, we are pleased to also offer a seminar series.
Get more information
Receive information about upcoming seminars and the next Women in Public Service conference.