Dammy Williams '23 takes care of business
International business major Dammy Williams' '23 focus on the future has opened new doors.
When Williams secured a job at the Hamline School of Business in her first year at Hamline, she saw the position as an "opportunity to gain more insight in the business field," she said. 
As she grew more comfortable in the position, she found herself growing in more ways than she imagined. The job has provided her with soft skills that helped in her coursework, especially in the management classes, she said.
"Since I had experience, I was more confident in leading projects in class and managing a team," Williams explained. 
In addition to her job and classes, Williams works with a mentor assigned through the School of Business Career Mentor Program. The program has helped her identify her strengths and make progress toward a career in international business. It's helped her clarify her goals in a way that coursework hasn't, she added.
"I was not sure what career I wanted to specifically focus on when I graduate," Williams said.
Hearing stories about the international business industry, from both previous graduates that took part in my mentorship program and the mentors themselves, gave me an idea of what to look forward to."
Image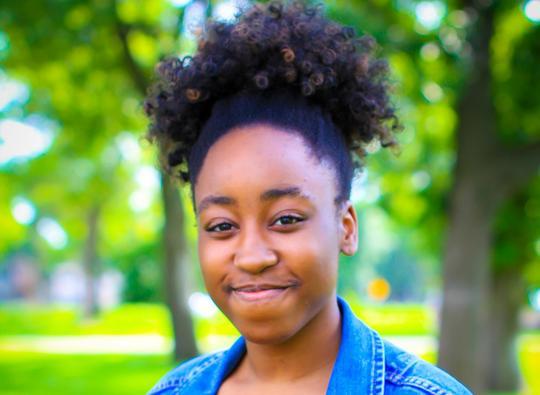 The mentorship program has already provided valuable connections: Williams has been accepted into the Wells Fargo Junior Leaders Conference after learning about the opportunity from her mentor. The multiday experience will build on her knowledge of banking, introduce her to valuable future connections in the field, and give her an edge in applying for a summer internship at Wells Fargo next year.
Looking ahead, Williams will fulfill her international dreams by studying away in South Korea, where she'll put what she has learned at Hamline to work.
"Ever since I was young, I've been fascinated by connecting to different cultures, whether it be through language learning or just going out of my way to meet people that were coming from different countries," Wiliams said. "Being able to study abroad will allow me to apply the skills that I learned in the United States."
SVG
Start your application
No matter what kind of student you are, you'll find everything you need to get started with your application. 
SVG
Get more information
It's easy to get the information you're looking for. Tell us about yourself and we'll share all about Hamline. 
SVG
Schedule a visit
From on-campus tours to virtual meetings and events, you're invited to discover what makes Hamline special.