Image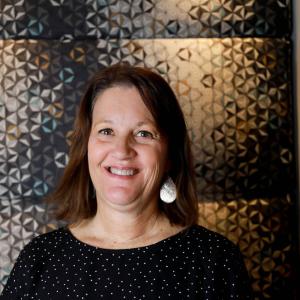 Karen Moroz
Associate Professor - Education and Chair of ADAL Department
Work space:
St. Paul Main Campus > West Hall > West Hall WEST 217
Throughout her career, Karen Moroz has continued to refine her skills as a teacher and as a learner, first in the seventh-grade classroom, then as a literacy coach for one of the state's largest school districts, and now in higher education, where she impacts the lives of many K-12 students through her work with practicing educators at varied stages of their careers. In her role as a professional educator, she is skilled at engaging students in their learning and at facilitating rich discussions that lead to deepened understandings and critical reflection. Critical dialogue is created in each class through the use of varied engaged learning strategies that encourage students to set a purpose for their learning and to seek application to their own professional settings. She takes pride in the quality of classroom instruction she provides for students.

As she continues to deepen her understanding of the learning process and broadens her knowledge of what educators can do to support students' academic needs, her key areas of scholarship include:
Effective Pedagogy in Higher Education
Engaging Literacy Instruction for Secondary Students
Creating Social Presence in Online Learning Environments
Within these different areas of interest, she has become instrumental in collaborating with others to share information with practicing educators in both preK-12 and higher education settings, sharing her work at numerous conferences and varied publications including her most recently co-authored book Effective learning environments in higher education and online settings: Establishing social presence.