Image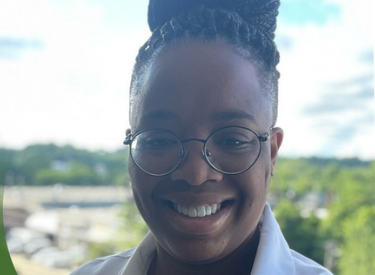 For this pre-pharmacy alum, success takes teamwork
Jessica Beamon '17 has seen her path with clear eyes since she was 13 years old. That's when she first learned about pharmacy as a career path. Even as a seventh grader, its unique blend of chemistry, medicine, and patient care captured her interest.
Now a fourth year PharmD student at Chicago State University College of Pharmacy, Beamon's Piper journey began with her official visit to Hamline as she was courted by the basketball team. Beamon was impressed by the sense of community on campus and the coaches' and professors' dedication to helping student-athletes achieve their best results on the court and in the classroom.
"I committed that day," she said. "It seemed that I could really learn and grow there. It just felt like home."