EdD candidate centers students on the margins
From Dana Thompson's earliest days working in education, she knew she wanted to work with students and families who are marginalized by mainstream education practices.
Image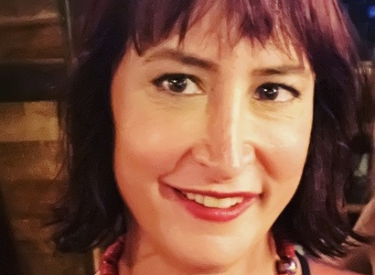 Thompson '21 earned a special education administrative license through the Hamline School of Education and is now working toward a Doctorate in Education (EdD). Her certification helped her achieve her current position as a supervisor of middle school special education programming and support services in the Burnsville-Eagan-Savage district.
"I've spent my career working with and advocating for students of color, LGBTQIA+ students, students with disabilities, and others," Thompson said. "Every student is unique, and support services help address each student's individual needs related to disability, mental health, culture, financial status, and beyond."
Thompson hopes to work as a school superintendent someday, a personal goal that drove her pursuit of an EdD. Along the way, Thompson has found the lessons and connections she's made to be immediately helpful in her work and personal life.
I've learned something about leadership and working with teams and turned around and used it the next day at work. The friendships I made have been enduring too, and I often reach out to the people in my cohort for advice and ideas."
SVG
Start your application
No matter what kind of student you are, you'll find everything you need to get started with your application. 
SVG
Get more information
It's easy to get the information you're looking for. Tell us about yourself and we'll share all about Hamline. 
SVG
Schedule a visit
From on-campus tours to virtual meetings and events, you're invited to discover what makes Hamline special.