Meet Brian Tolkkinen MSL '21
Image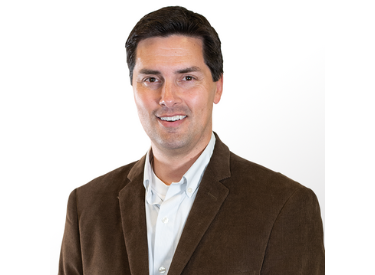 Bringing a legal edge to healthcare
Brian Tolkkinen '21 is the type of person who's always learning. Hamline University's Master in the Study of Law filled that need—and the needs of his company.
Tolkkinen works as the director of information security at a healthcare software company. In an industry with such a complex compliance system, it's crucial that he understands the law.
After working with technology for over 20 years, Tolkkinen felt the urge to elevate his career. He initially looked into the Master of Business Administration, but when he discovered Hamline's online MSL, he knew it would take him to the next level in his career.
The learning has given me new perspectives as a thought leader. If the MSL is something you're interested in, it's going to be invigorating, with new ideas that you can take to your work."
Through the program Tolkkinen became an expert in legal research and writing, which has made it easier to communicate with his company's compliance officers, he said.
"I'm not an attorney, but I can summarize a compliance issue and even do a little bit of preliminary legal research and write it up in a way an attorney can understand," he said. "It makes the whole process smoother, less costly."
The MSL program has also helped Tolkkinen lead his company toward a more collaborative work ethic, bringing together teams that work on information security and client privacy to make a more effective product.
"I'm very interested in crossing those boundaries," he said. "There's a need in many organizations for people who can span those boundaries. I think it's a potential niche that will be a huge value for my organization."
Tolkkinen found motivation and inspiration from his instructors as well. The variety of coursework and teaching styles kept things interesting, he said, and support from faculty members helped him through the challenges of earning a master's degree while working and managing family obligations during the pandemic.