3M/Ronald A. Mitsch Lecture in Chemistry
Making Graphene and Cleaning the Environment in a Flash with Flash Joule Heating
Image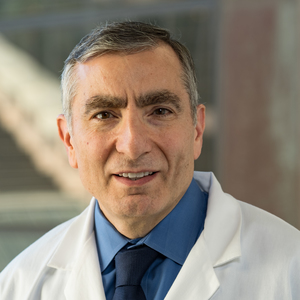 The 23rd annual 3M/Ronald A. Mitsch Lecture in Chemistry was held Friday, April 21, 2023.
Guest lecturer: James Tour, the T. T. and W. F. Chao Professor of Chemistry and professor of materials science and nanoengineering at Rice University
About the 2023 lecture
Dr. Tour will discuss using the flash Joule heating (FJH) process to convert carbon products into graphene in 100 milliseconds, using no solvents or water and an input of just $30 in electricity per ton of graphene, which has a commercial value of approximately $100,000. The process can be used on waste materials such as rubber, plastic, and food waste and is being scaled to ton-per-day production by summer. In addition, using this graphene for composites formation will be discussed, and a method of using natural gas for energy with zero CO2 emissions will be presented.
The FJH process can be used for urban mining electronics waste, obtaining rare earth elements from fly ash and bauxite residue, and one-step soil remediation of organics, perfluoroalkyl substances (PFAS), and heavy metals.
About the 2023 guest lecturer
Dr. James M. Tour is the T. T. and W. F. Chao Professor of Chemistry and professor of materials science and nanoengineering at Rice University. He earned a Bachelor of Science in chemistry from Syracuse University and a PhD in synthetic organic and organometallic chemistry from Purdue University. He received postdoctoral training in synthetic organic chemistry at the University of Wisconsin and Stanford University. 
Dr. Tour joined the Center for Nanoscale Science and Technology at Rice University in 1999. His scientific research areas include a broad array of materials and nanomaterials chemistries with a special focus on synthesis of carbon materials. He has also developed strategies for retarding chemical terrorist attacks.
In 2021, Dr. Tour won the Oesper Award from the American Chemical Society which is awarded to outstanding chemists for lifetime significant accomplishments in the field of chemistry with long-lasting impact on the chemical sciences. He was listed in "The World's Most Influential Scientific Minds" by Thomson Reuters in 2014,  inducted into the National Academy of Inventors in 2015, and was named among "The 50 Most Influential Scientists in the World Today" by TheBestSchools.org in 2019.
For more information about the lecture, please contact Ben Forman at bforman02@hamline.edu.
About the lectures
The 3M/Ronald A. Mitsch Lectures in Chemistry are part of the 3M/Ronald A. Mitsch Endowed Fund in Chemistry, established in 1998 by the 3M Foundation in recognition and appreciation of Dr. Mitsch. The fund promotes new connections and pioneering efforts between education and industry as an essential basis for the education of chemists who are prepared to meet the challenges and opportunities of the 21st century and beyond.