3M/Ronald A. Mitsch Lecture in Chemistry
Image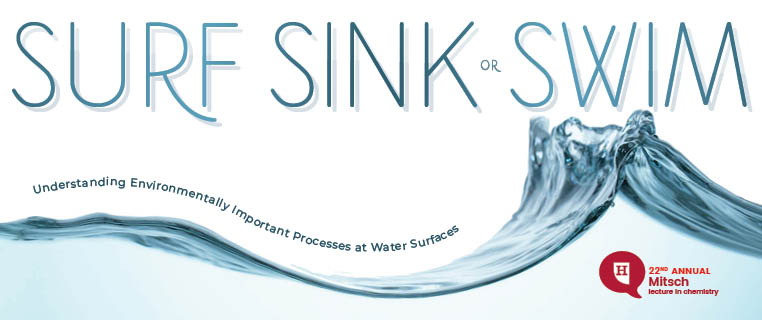 Surf, Sink, or Swim: Understanding Environmentally Important Processes at Water Surfaces
Image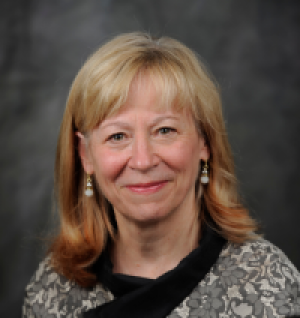 The 2022 3M/Ronald A. Mitsch Lecture in Chemistry, Surf, Sink, or Swim: Understanding Environmentally Important Processes at Water Surfaces, was held Friday, April 15, 2022.
Guest lecturer: Geraldine Richmond, presidential chair in science and professor of chemistry, University of Oregon
About the 2022 lecture
Although scientists have appreciated water's unique properties for centuries, water's molecular makeup perplexes researchers to this day. The surface of water—the gateway for anything entering our water—is equally confounding. Dr. Geraldine Richmond and her colleagues use laser-based spectroscopic techniques and molecular dynamics simulations to study important environmental processes at aqueous surfaces. Dr. Richmond's talk explores what they have learned about the intriguing molecular behavior of water surfaces, how its behavior plays a role in important environmental processes, and how it has guided her career beyond her expectations.
About the lectures
The 3M/Ronald A. Mitsch Lectures in Chemistry are part of the 3M/Ronald A. Mitsch Endowed Fund in Chemistry, established in 1998 by the 3M Foundation in recognition and appreciation of Dr. Mitsch. The fund promotes new connections and pioneering efforts between education and industry as an essential basis for the education of chemists who are prepared to meet the challenges and opportunities of the 21st century and beyond.