Image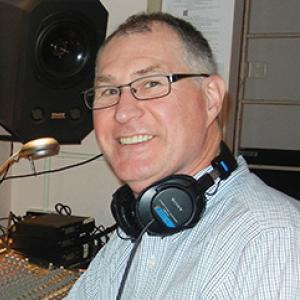 Silvester Vicic
Director of Sundin Music Hall and Conference and Events Management Programs
Silvester Vicic is an adjunct professor in Digital Media Arts and director of Hamline University's Sundin Music Hall, one of the premier small concert halls in Twin Cities. Professor Vicic has almost 30 years experience in public radio as an announcer, producer and executive, most recently at Minnesota Public Radio/American Public Media. An award-winning music documentary producer and record producer, he has worked for the Canadian Broadcasting Corporation and KUSC in Los Angeles, in addition to MPR. Additional credits include a long list of national, regional and local radio specials and series. Professor Vicic is also a  national and international station and network consultant, on content programming and talent coaching.  He holds 2 music degrees: B Mus from Queen's University, Kingston, Ontario, Canada and a MA in Musicology from the University of Western Ontario, London, Ontario, Canada.
Professor Vicic wants his students to leave his classroom with an insight into how digital audio works and how produced sound is the foundation of so much of the media we consume. His goal is to teach students how to create compelling and engaging audio images for a listener, but also to understand how sound is used in media.
"No matter what situation one encounters, there's always a solution to be found. We work on the idea that you don't let yourself get boxed in by a problem, whether it's human, mechanical or something else! First thing to do is learn how to manipulate the sound, that the technical side and the content side are not mutually exclusive...together they make something brand new."
-Silvester Vicic