Image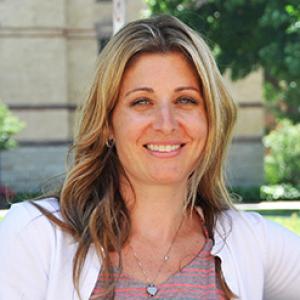 Shelly Schaefer
Professor - Criminal Justice; Administrative Head- (Justice, Advocacy, and Social Change); Department Chair - Criminal Justice & Forensic Science
Work space:
St. Paul Main Campus > Giddens/Alumni Learning Center > Giddens/Alumni Learning Center GLC 211E
Shelly Schaefer is an associate professor of criminology in Hamline's Department of Criminal Justice and Forensic Sciences. Dr. Schaefer is also the Administrative Head for the Justice, Advocacy, Civic Engagement unit, Chair of the Criminal Justice and Forensic Science department, and the Peace Officer Education Coordinator at Hamline. Most recently, Dr. Schaefer was appointed by Governor Tim Walz to the Minnesota Peace Officer Standards and Training Board. Professor Schaefer specializes in juvenile delinquency, juvenile justice, community-based crime reduction initiatives, and policy evaluation. Before joining Hamline's faculty, Dr. Schaefer worked for the Fourth Judicial District as a research analyst, and prior to completing graduate school, she worked for Hennepin County Community Corrections as a juvenile correctional officer, and later as a transitional case manager working with youth reentering the community after a period of confinement. She graduated summa cum laude with a Bachelor's Degree in psychology from the University of Minnesota, and received her PhD from the University of Minnesota in sociology with a focus in criminology. She has co-authored articles related to policy changes in the juvenile justice system, juvenile reentry, and the impact of confinement on the transition to adulthood. Dr. Schaefer is currently the Principal Investigator on a Department of Justice grant focused on community-based crime reduction in partnership with a south Minneapolis community, the City of Minneapolis Attorney's office, and the Minneapolis Police Department.
Professor Schaefer teaches Crime and Justice in America, Juvenile Delinquency/Juvenile Justice, Punishment, Corrections and Society, Inside-Out Prison Exchange, and Crime Policy Evaluation.
Professor Schaefer's teaching style focuses on high-impact learning. Students are challenged to understand how theory relates to current criminal justice and correctional policy while also learning to analyze and become savvy consumers of empirical research in the field of criminology. With a solid foundation of theory, Professor Schaefer applies the course content to practical experience utilizing numerous venues such as documentaries, guest lecturers from practitioners in the field, and moving outside the classroom. Professor Schaefer structures her courses to include both small group and large group discussion, along with reflection of the material through speaking and writing.
"Proximity has taught me some basic and humbling truths, including this vital lesson: Each of us is more than the worst thing we've ever done. Finally, I have come to believe that the true measure of our commitment to justice, the character of our society, our commitment to the rule of law, fairness, and equality cannot be measured by how we treat the rich, the powerful, the privileged, and the respected among us. The true measure of our character is how we treat the poor, the disfavored, the accused, the incarcerated and the condemned."-Bryan Stevenson
"My goal as a Professor is create a space that is accessible to all students, provide a strong social science perspective to the study of criminology, and support students to obtain their professional aspirations. My most powerful moments as a professor have been within the walls of prison, where inside and outside students come together to share experiences, express their diverse opinions, and see education as transformation"-Shelly Schaefer.