Image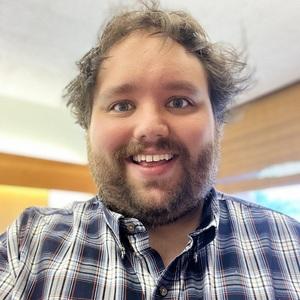 Ryan Larson
Assistant Professor - Criminal Justice; Co-Directors of Collaborative Research
Work space:
St. Paul Main Campus > Giddens/Alumni Learning Center > Giddens/Alumni Learning Center GLC 210E
Ryan Larson is an assistant professor of criminology and criminal justice in Hamline's Department of Criminal Justice and Forensic Sciences. Dr. Larson's research explores how the varied forms, intensities, and social contexts of punishment impact aspects of social life and crime. His work expands upon how punishment, in part, reproduces inequalities by race, place, and crime, and he also investigates certain scientific and policy questions within the sociology of crime and punishment. Dr. Larson's scholarship places an emphasis on the innovative use of quantitative methodology, including contemporary methods of causal inference. Dr. Larson is a co-investigator on the Dual Debtors project and a researcher on the Multistate Study of Monetary Sanctions. Dr. Larson has a PhD and MA in sociology from the University of Minnesota and a BA in sociology and psychology from Concordia College.
Professor Larson strives to teach students not just the "social facts" within criminology, but also the process and logic of social science that provides the scientific foundation for this knowledge. Dr. Larson has a passion for quantitative and statistical methods and works to convey these tools in an understandable and intuitive way. Through his teaching, he hopes his students gain both substantive knowledge and methodological tools to help make sense of the social world, and their place within it, in order to become more responsibly engaged in society.
Professor Larson teaches Theories of Criminal Behavior and Research Methods and Data Analysis. Visit his website at ryanplarson.github.io.