Image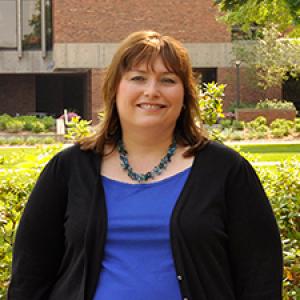 Paula Mullineaux
Associate Professor - Psychology
Work space:
St. Paul Main Campus > Giddens/Alumni Learning Center > Giddens/Alumni Learning Center GLC 118W
Paula Mullineaux is an associate professor of psychology in Hamline University's College of Liberal Arts. She is a developmental psychologist who is also trained in behavior genetics methodologies and teaches a series of developmental psychology courses (Life Span Development, Advanced Child Development, and Childhood and Society) and Behavior Genetics. Her research focuses on genetic and environmental influences on social-emotional development during middle childhood. In the Family Interaction and Development Lab, she is examining how different types of relationships (parent-child, sibling, peer) are related to child adjustment. Her research has been published in Infant and Child Development, the Journal of Research in Personality, and the Journal of Child Psychiatry and Psychology. Also she was the recipient of the 2013 Alumni Award of Excellence from Indiana University Southeast. Paula holds a BA in psychology from Indiana University Southeast, a MA, and PhD from Southern Illinois University - Carbondale, and she completed her post-doctoral training in the Individual Differences in Development Lab at Virginia Tech.
Students taking a class from Professor Mullineaux will learn how to critically evaluate classic and current theories of developmental psychology as well as current empirical research in the field. They also will discover how to apply developmental principals and concepts to everyday life.
"I want students to be informed consumers of psychological science by moving beyond a basic understanding of concepts and phenomena and to critically evaluate the information that they regularly encounter across a variety of media sources. Most of all, I want students to cultivate their intellectual curiosity."
—Paula Y. Mullineaux