Image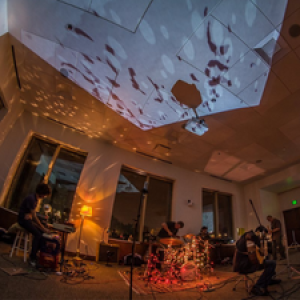 Matt Sumera
Visiting Faculty - Anthropology
Work space:
St. Paul Main Campus > Giddens/Alumni Learning Center > Giddens/Alumni Learning Center GLC 3S
Dr. Matt Sumera is a Visiting Professor of Sociocultural Anthropology specializing in ethnomusicology and the anthropology of war. Matt's research addresses the interconnections at the nexus of music, sound studies, and the ethnography of collective violence as a way to understand how music and sound are imbricated in contemporary armed conflict. He has published widely in anthropological and ethnomusicological journals and in a number of edited volumes. He is also an active member of numerous professional organizations. Matt, a drummer and percussionist, also writes about creative, improvised music and is currently working on a book in collaboration with composer and trumpeter Wadada Leo Smith whose recording, Ten Freedom Summers, was short-listed for the Pulitzer Prize in Music in 2013; Matt wrote the liner notes for this project.
In addition to his research, Dr. Sumera advises Hamline's Anthropological Society and H. Sapiens, a student-run journal devoted to publishing the work of Hamline's undergraduate population. Matt is an active supporter of student engagement outside the classroom and received the Outstanding Advisor Award from Student Activities & Leadership Development for his work with student organizations.
A former High School English teacher, Matt loves working with students. He is especially interested in creating learning environments in which all students can succeed. He favors small group discussions over lecturing, experiential learning over passive recall, and student choice in projects and research goals. With an emphasis in student involvement, Matt's ideal course is one in which he learns as much from his students as they learn from him. Equity and inclusion are essential to Dr. Sumera, and he takes great pride in creating opportunities in which students can show up authentically in his classes, bringing their full experiences to bear on their learning and educational progress. For his efforts, Matt received the 2021 Dr. Colleen S. Bell Outstanding Faculty Award, a student-nominated award that acknowledges faculty who make "significant contributions to increasing awareness and sensitivity on campus concerning diversity, inclusion and social justice."
2021. Co-authored with Katie Graber. "Interpretation, Resonance, Embodiment: Affect Theory and Ethnomusicology." Ethnomusicology Forum 29(1): 3-20. 
____. "Half-Life: Music, Grief, and Affective Remembrance." Ethnomusicology Forum 29(1): 62-80. 
____. "Learning to Listen: Theorising the Sounds of Post 9/11 Mediated Conflict." In John Postill, Birgit Bräuchler, and Phillip Budka, eds., Theorising Media and Conflict. Anthropology of Media Series. Oxford: Berghahn Books.
2013. "Understanding the Pleasures of War's Audiovisions." In Carol Vernallis, John Richardson and Amy Herzog, eds. Oxford Handbook of Sound and Image in Digital Media. Oxford: Oxford University Press. 
2013. "The Soundtrack to War." In Neil Whitehead and Sverker Finnstrom, eds., Virtual War and Magical Death: Technologies and Imaginaries for Terror and Killing. Durham, NC: Duke University Press.
2011. "Music, Aesthetics, and the Technologies of Online War." In Koen Stroeken, ed., War, Technology, Anthropology. Oxford: Berghahn Books.
2010. "Black Rage, White Noise: The Jazz/Punk Connection." In Michael Molasky, ed., New Horizons in Jazz Research. Translated into Japanese. Tokyo: Artes.