Image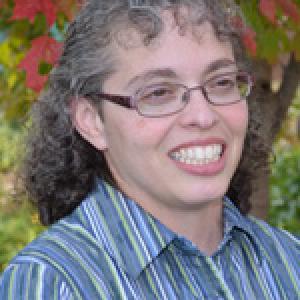 Jodi Goldberg
Professor - Biology
Work space:
St. Paul Main Campus > Robbins Science Center > RSC 140
Jodi Goldberg is a Professor of Biology at Hamline. Her scientific career began at a liberal arts college and she is passionate about providing her students with the opportunities she had to explore science through research. She has mentored over twenty undergraduate collaborative researchers who have successfully pursued careers in medicine, biotechnology, and academic research. These collaborative research projects include studying the effects of neurotransmitters on human T cell function, the function of T cells from patients with autism spectrum disorders, the effect of chemotherapeutic drugs on T cells, and the effects of progesterone on macrophages. Her most researched research project is a collaboration assessing the importance of particular genes in the initiation of colon cancer. Her research has been supported by multiple grants she has obtained from agencies such as AAAS/Merck and the National institutes of Health. Professor Goldberg is the Program Director on the recently funded $1.1 million grant from the Howard Hughes Medical Institute. Dr. Goldberg received her BA in Biology from Macalester College and her PhD in Immunology from Stanford University.
Professor Goldberg teaches courses that include cell biology, immunology and cancer biology. Her teaching goals include helping students to become critical consumers of scientific information, emphasizing learning how to learn over memorizing content. She strives to challenge students enrolled in her courses and to use new and varied teaching strategies that bring active learning into her classes.

"I hope to give students in my classes the opportunity to push themselves academically, challenging them to gain a conceptual understanding of the underpinnings of cellular function, while providing them with the support they need to succeed. I embrace new forms of teaching and enjoy experimenting in my classroom in an effort to reach students of multiple learning styles and determine the best approaches to enhance student learning." 
-Jodi Goldberg
Bade LK, Goldberg JE, DeHut HA, Hall MK, Schwertfeger KL. 2011. "Fibroblast growth factor receptor-1 induced mammary tumorigenesis requires activation of the epidermal growth factor receptor. Journal of Cell Science 124 (18): 3106-17.

Dressing GE, Goldberg JE, Charles, NJ, Schwertfeger KL, Lange CA. 2011. 
"Membrane progesterone receptor expression in mammalian tissues: a review of regulation and physiological implications. Steroids 76: 11-17.

Goldberg JE, Schwertfeger KL. 2010. "Proinflammatory Cytokines in Breast Cancer: Mechanisms of Action and Potential Targets for Therapeutics." Current Drug Targets 11: 1133-46.
Howard Hughes Medical Institute Grant ArticleFall Research Symposium Supported by Howard Hughes Medical Institute