Image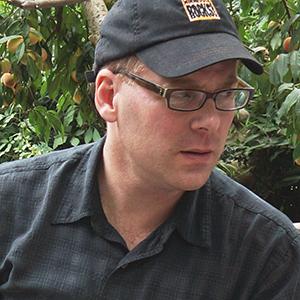 David Davies
Professor - Anthropology
Work space:
St. Paul Main Campus > Giddens/Alumni Learning Center > Giddens/Alumni Learning Center GLC 2S
David Davies is an Associate Professor of Anthropology. He has extensive research, fieldwork, and work experience in East Asia with a primary emphasis on China where, for the past 30 years, China's economic and cultural transformations have captivated his professional attention. While teaching and developing new classes for Hamline students takes up quite a lot of time, he has managed to maintain an active research agenda--publishing on a wide range of topics, from the social memory and nostalgia for socialism in China to the rise of celebrity businesspeople in China's freewheeling market economy. Recently he published two chapters on Wal-Mart's corporate culture and localization in China in a book of collected scholarly essays on Wal-Mart in China.

One of the chapters was co-authored with a Hamline undergraduate—-the direct result of a summer collaborative research project. Other collaborative student research projects in recent years include an hour-long documentary on study abroad to China, an examination of Chinese high school history textbooks, and even a project on narrative and sociality in role playing games.
Professor Davies enjoys teaching anthropology with a firm foundation in the liberal arts—-taking the perspectives, theoretical approaches, and research methodologies of the academic discipline and connecting them in challenging and practical ways to the lives and experiences of students. Anthropology within the tradition of a liberal education offers important insights into our contemporary world and for this reason he teaches on a wide range of topics from development and globalization to the social and cultural history of museums, travel and tourism. In recent years he has developed new classes in digital and visual anthropology. As sociocultural anthropologist, with extensive experience working, living and doing fieldwork in China, many of professor Davies' classes connect students directly to the history and society of one of the most important and influential places in our contemporary world. He occasionally leads study abroad seminars to China during May term.

Regardless of the subject, professor Davies' courses emphasize the careful, patient collection of data combined with group discussion, critique and analysis in a global context. Whether a neighborhood documentary film project, a museum exhibit design competition or a twenty-page single-author term paper, class projects are not only assignments for class, but are connected to larger ongoing projects that connect to other classmates, local communities or global questions.
"Qin Shihuang's Terracotta Warriors and Commemorating the Cultural State" in Places of Memory in Modern China: History, Politics, and Identity. Leiden and Boston: Brill. 2012. Pp. 17-50.

"Corporate Cadres: Management and Corporate Culture at Chinese Wal-Mart Stores" in Wal-Mart in China. Anita Chan, ed. Ithaca: Cornell University Press. 2012. Pp. 97-129.

"A Store Manager's Success Story" with Taylor Seeman in Wal-Mart in China. Anita Chan, ed. Ithaca: Cornell University Press. 2012. Pp. 130-150.

"China's Celebrity Entrepreneurs: Business Models for 'Success'" in Celebrity in China. Louise Edwards and Elaine Jeffreys, eds. Hong Kong: Hong Kong University Press. 2010. Pp. 193-216.

"'Go China! Go!': Running Fan, the Other Runner of China's Olympic Summer" in The International Journal of the History of Sport. Vol 26. No. 8 (July 2009), 1-25.

"Wal-Mao: The Discipline of Corporate Culture and Studying Success at Wal-Mart China" in The China Journal. No. 58. (July 2007).

"Visible Zhiqing: The Visual Culture of Nostalgia Among China's Zhiqing Generation" in Re-envisioning the Chinese Revolution. Guobin Yang and Ching Kwan Lee, eds. Stanford: Stanford University Press. 2007. Pp. 166-192.

"Old Zhiqing Photos: Nostalgia and the "Spirit" of the Cultural Revolution" in The China Review Vol. 5. No. 2 (Fall 2005), 97-123.
Collaborative Projects
Midway Conversations: A Midway Documentary 

"Never Seen Before": A Senior Documentary Project

Bringing Archaeology and Sociocultural Anthropology Together in the Classroom
Professor Dave Davies created a new world called Mineclass for his digital anthropology students and a WCCO reporter recently visited.