Image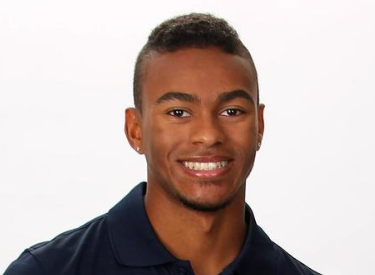 Endless opportunities for a campus leader
Devin Rodgers '20 exemplifies what it means to take the lead. But to take his place at Hamline, the Bachelor of Business Administration grad first had to overcome a barrier that would never occur to Minnesotan.
"How was somebody like me, who used to think 60 degrees was cold, supposed to survive in the frozen tundra?" said Rodgers, who grew up in southern California. "But I know I made the right decision every single day." 
Temperatures aside, when Rodgers, who plays baseball, sat down with Hamline coaches and admissions counselors, he quickly realized that this was the place for him. From its diverse community of learners to its focus on a life of leadership, scholarship, and service, "I feel a sense of belonging here," Rodgers reflected. "To be a part of an education system where a student is valued for their mind rather than their wallet is something I appreciate in my academic experience."
To have a president that is so involved with the well-being of athletics and all students combined, and to have an athletic director who's so passionate about his athletic programs, is really a testament to what the Hamline student body gets to be a part of."
Rodgers has taken every opportunity that Hamline provided him with enthusiasm. In the summer of 2018, he attended the annual Piper Athletic Association dinner, where he met Ed Hitchcock '86, who specializes in sports law at Hitchcock Law Firm. After their introduction, Hitchcock invited Rodgers to shadow his work, where Rodgers learned the ropes and listened in on major client phone calls. It's been one of the most important connections Rodgers made as a student and "helped to shape my perspective of what exactly goes into being an effective agent," Rodgers said. "It's exactly the career path I see myself going into."
That's not the only opportunity that Hamline made possible for Rodgers. Later, he was able to leverage his connections to intern at the Superbowl 52 in Minneapolis, and he's a leader in athletics and student life on campus, from his membership on the Student-Athlete Advisory Committee (SAAC) to being a student ambassador in the admission office. It's connections like this that set Hamline apart, Rodgers explained.
"All the opportunities I've come across have helped to elevate my career," he said, noting the focus on internships and real-world experience that prepares students for their careers from day one on campus. 
Rodgers is still learning from the leadership of others. He attended the National Collegiate Athletic Association (NCAA) national convention in a group with Hamline President Fayneese Miller and athletic director Jason Verdugo and was struck by their commitment and gravitas.