Pre-Optometry Program
Pre-professional track
Nothing compares to looking up and seeing the stars for the first time in years or rediscovering the joy of reading with a good pair of progressive glasses. Optometrists make all that and more possible for their patients as they examine and treat the eyes and other parts of the visual system.
Hamline's pre-optometry advising program prepares you to be a competitive applicant for optometry school. Our students apply to optometry programs with confidence as they develop high-level skills in the natural and social sciences thanks to Hamline's in-depth coursework. Combined with research and internship experiences to enhance teamwork and communication tools, you'll stand out from the crowd as a Hamline graduate.
People become more susceptible to vision-impairing conditions such as cataracts and macular degeneration as they age, requiring vision care. The number of Americans ages 65 and older will more than double over the next 40 years, reaching 80 million in 2040. The projected growth of the aging population of the United States will increase demand for optometrists and eye care professionals. On average, 1,700 optometrist job openings are expected each year over the next decade.
Image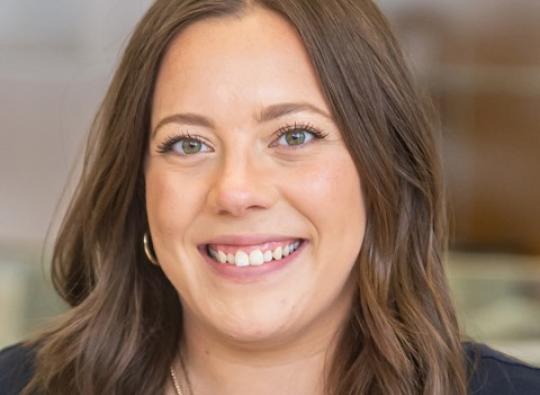 The mentorship I received from Hamline faculty and staff allowed me to grow into the health professional I am today. I left Hamline confident in my knowledge and problem-solving abilities, as well as the interpersonal skills I polished in my time there."
Prerequisite coursework
There are no specific majors that make students more competitive when applying to optometry school or other healthcare professional programs, though many students choose a natural sciences degree due to the overlap between the coursework and postgraduate admission requirements. Students who combine the required premedical coursework with a major outside the natural sciences (e.g., philosophy, religion, or psychology) have been equally successful in gaining admission into medical school.
Prerequisite coursework varies by program. We advise that students determine the specific application requirements for the schools that they are interested in.
Applying to optometry school
Optometrists must complete a doctor of optometry (OD) degree program and obtain a license to practice in a particular state. OD programs take four years to complete, and most students have a bachelor's degree before entering such a program. Most optometry schools want applicants to have clinical shadowing and/or volunteer experience. Clinical experience weighs heavily in admissions decisions. Applicants are also required to take the Optometry Admissions Test (OAT) and provide letters of recommendations and a personal essay.