Image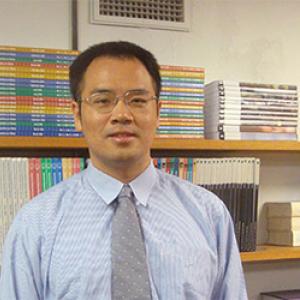 Zhenqing Zhang
Associate Professor - Political Science
Work space:
St. Paul Main Campus > Giddens/Alumni Learning Center > Giddens/Alumni Learning Center GLC 149S
Zhenqing Zhang is an assistant professor of political science in Hamline University's College of Liberal Arts. His research interests include international political economy, international institutions, Asian politics, democratization and human rights. He has extensive field work experience in China. Prior to joining Hamline University, he obtained a Ph.D. in political science from the University of Minnesota, Twin Cities, an MA in international studies and a  BA in English (Diplomacy) from Beijing Foreign Affairs College, China. Professor Zhang also holds a graduate certificate from Johns Hopkins University-Nanjing University Center for Chinese and American Studies.
Students taking courses with Professor Zhang will develop oral, writing, and analytical skills pertaining to global and regional political economy. They will also develop cross-cultural understanding, which prepares them to adapt to a rapidly changing world politics.
"I see my role as a professor as not only a mentor, but also a fellow traveler with the students on their way to becoming independent critical thinkers, capable problem-solvers, or even budding social scientists. Through my teaching, my students should not only get familiar with the course material per se, but also develop new thoughts and world visions to develop into global citizens."
-Zhenqing Zhang