Image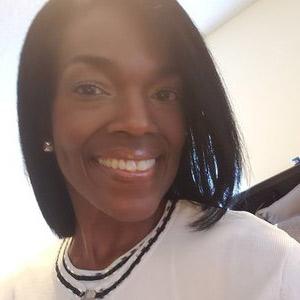 Yolanda Hansen
Director of Residential Life
Work space:
St. Paul Main Campus > West Hall > West Hall WEST 106A
Yolanda Hansen, Director of Housing and Residential Life, has worked at Hamline University since December 2017. Her direct responsibilities include providing leadership, supervision, and support to the live-in and paraprofessional staff in Residential Life. Prior to working at Hamline University, Yolanda served the needs of students at the University of North Texas for seven years. Her background and experience include Orientation and First Year Programs along with Housing and Residence Life, where she played an instrumental part in planning and coordinating large-scale programs and events.
Yolanda's talents and strengths include training and development, logistics oversight, and operational management. She has received awards for leveraging relationships and collaborating with campus partners to strengthen and streamline campus emergency safety protocols, and she has been recognized for excellent conflict resolution and student-in-crisis management.
Along with her background in higher education, Yolanda brings several years of event management, program development, and communications experience from the not-for-profit sector, including time spent in Atlanta, GA, with the American Red Cross Blood Services Division as well as with the Red Cross National Headquarters in Washington, D.C.
She attended Prairie View A&M University; she received her bachelor's degree from Texas Woman's University and then obtained her Master's of Education in Higher Education from the University of North Texas in Denton, Texas.
Yolanda's hobbies and interests include going to the theater, movie-watching, and collecting Wonder Woman paraphernalia, and she loves all things written, created, and produced by Shonda Rhymes. Her favorite tagline is: "Consider it handled."