Image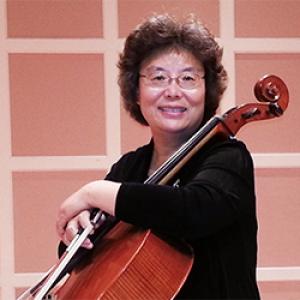 Yali You
Professor - Music
Work space:
St. Paul Main Campus > Drew Fine Arts Center > DFA 114
Dr. Yali You teaches cello, music history, and chamber music and has been conducting the orchestra at Hamline University in St. Paul since 1996. A native of China, she received her Doctor of Musical Arts in cello performance from the College-Conservatory of Music at University of Cincinnati (1989-1996), Master of Music (1986-1987) and Certificate in Performance (1987-1988) from Northwestern University. Her Bachelor's degree is from the Shanghai Conservatory of Music (1980-1984). Dr. You also attended the Peabody Conservatory of Music at Johns Hopkins University (1988-1989).
Dr. You's solo and ensemble performances include the Beijing Film Orchestra, the Washington, DC Chamber Orchestra, the Aspen Music Festival, the Ravinia Music Festival, the Lake Superior Music Festival, and National Public Radio.
For nearly two decades (1999-2018), Dr. You has led numerous student groups to Italy, Austria, Germany, Hungary, and the Czech Republic to study music and culture on site. She has been teaching, performing, and conducting in China since 2003. The Xian Conservatory of Music in China engaged Dr. You as an Honorary Professor of Cello in 2005. Invited as the principal lecturer, Dr. You presented new repertoire to the China Cello Association at the 2009 National Cello Conference at the Central Conservatory in Beijing.
Dr. You has published various books and articles in the US and China pertaining to the history, analysis, and performance practice of cello repertoire. Due to her outstanding achievements, Professor You has been included annually in the Who's Who in America since 2004 and received the Albert Nelson Marquis Lifetime Achievement Award by Marquis Who's Who in 2018. Dr. Yali You was recognized by Hamline Undergraduate Student Congress as the 2015 Faculty Member of the Year.
Professor Yali You teaches courses in performance technique and music history. In her music history courses she incorporates a wide variety of topics including: general history, language, literature, religion, art, architecture, and philosophy to give students a comprehensive understanding of how music relates to other areas of study. In Professor You's performance courses, she helps students develop essential performing techniques needed for solo and ensemble playing, and she provides them with an understanding of the composer, composition, and stylistic background of the music.
"Anything worth doing is worth doing well, otherwise don't bother. I believe in achieving excellence in every way." 
- Yali You