Image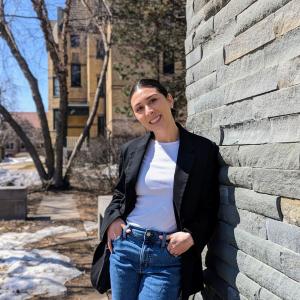 Sirena Huppert
Manager of Student Accounts - Finance
Work space:
St. Paul Main Campus > East Hall > East Hall EAST 117E
Sirena Huppert leads the Student Accounts office, which is responsible for student billing, payment plans, 1098-T forms, student refunds, and more. She works with other offices on campus to ensure students are provided accurate and timely billing information and to assist students with their account questions.
Prior to her role as student accounts manager, Sirena has been the senior student accounts counselor, and the refund coordinator within the office. She holds a BS in marketing communications from the University of Wisconsin–River Falls. In her free time, Sirena enjoys traveling and spending time outdoors with her family and many pets.