Image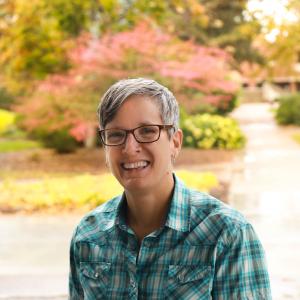 Sarah Hick
Associate Professor - Education
Work space:
St. Paul Main Campus > Giddens/Alumni Learning Center > Giddens/Alumni Learning Center GLC 201E
Sarah Hick joined the Hamline faculty in 2007 and is part of the Teacher Education Department in the School of Education and Leadership. Sarah has a BA in political science from Grinnell College, a master's in environmental science from Yale University, and a PhD in curriculum and instruction from the University of Minnesota. Sarah was a high school biology and environmental science teacher at Central High School in Saint Paul, MN, for most of her teaching career. During her PhD program, Sarah also worked for the Science Museum of Minnesota as an outreach educator in neuroscience. Sarah is actively engaged in writing secondary-level science curriculum and in conducting research on science teacher beliefs and practices. Sarah presents regularly at national and local conferences for science teachers and for science teacher educators.
Sarah believes that learning is an active process of making sense of experiences, not a passive process of accruing bits of knowledge. As a constructivist, Sarah models the type of instruction she wants her own students to engage in as K-12 teachers. Through analysis, discussion, creation, and reflection, Sarah's students learn a variety of strategies for meeting the academic, emotional, and social needs of their diverse K-12 students who are building skills for their important roles in their families, their communities, and the environment.

"There aren't a lot of 'right' answers in teaching but there are a lot of right questions to be asking: How can I connect to my students' needs, experiences, and strengths? How can I help make this a safe and welcoming space for all learners? How can I best challenge the thinking and biases of my students?  How can I help students develop the thinking skills of good scientists/mathematicians/historians/writers?  How can I better understand what my students know and can do?  Those questions are what guide the practice of effective teachers."
—Sarah Hick