Image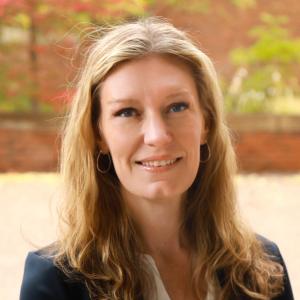 Michelle Benegas
Associate Professor - Education
Work space:
St. Paul Main Campus > West Hall > West Hall WEST 229
Michelle Benegas, PhD, is an associate professor of TESOL (Teaching English to Speakers of Other Languages) in Hamline's School of Education and Leadership. Her 2014 TEDx Talk entitled Confessions: New Teacher of Newcomers tells of her early experiences teaching secondary ESL to Minnesota's newcomer population. In 2015, she was president of MinneTESOL (Minnesota Teachers of English to Speakers of Other Languages) and has been a vocal advocate for and contributor to the LEAPS Act, the most comprehensive legislation for English learners in the nation. She was the principal investigator of the ELM (English Learners in the Mainstream) Project, a $1.5 million national professional development initiative through the US Department of Education. In her work with teachers and schools, she promotes a model in which ESL teachers serve as site-based experts and coaches to their colleagues. This approach is presented in her new book with Amy Stolpestad, Teacher Leadership for School-Wide English Learning (TESOL Press). Her research interests include ESL teacher leadership, raciolinguistics, and systemic approaches to improving services for English learners.
Benegas believes in creating learning spaces that feel like community. Committed to teaching courses that are grounded in the greater sociopolitical context, she encourages students to bring current events in the field of education as well as professional experience into critical discussions that examine the intersections of schooling and society. Her enthusiasm for culture and languages are evident in her love for teaching.
"It is truly awe-inspiring to be a member of a community of learners that extends their passion and talents as far as teachers do. I cannot imagine a more generative space than a gathering of teachers."
—Michelle Benegas
Teacher Leadership for School-Wide English Learning, TESOL Press
Teacher Proof: The Intersection of Scripted Curriculum and Culturally Relevant Pedagogy for English Learners, Journal of Culture and Values in Education