Image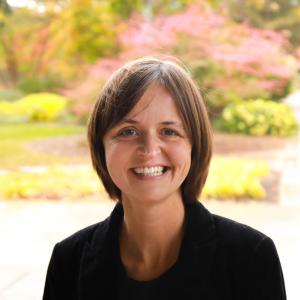 Maggie Struck
Associate Professor - Education
Work space:
St. Paul Main Campus > West Hall > West Hall WEST 202C
Dr. Maggie Struck earned a PhD in curriculum and instruction from the University of Minnesota in 2016. That same year she accepted a position as assistant professor of Hamline's School of Education and Leadership. She brings a history of community activism, youth work, and public elementary school teaching to her current academic work. Her work as an educator began twenty-five years ago as a youth worker at a community-based organization on the Westside of Saint Paul. Since that time, she has been a 5/6 elementary education teacher, a literacy instructional coach, and a teacher educator/education researcher. All of these experiences have shaped the ways she approaches social justice oriented literacy learning and teaching at Hamline University. 
Professor Struck acknowledges that learning for her students at Hamline is not separate from their lived experiences, values and beliefs, and that, in order for learning and growth to occur, there must be room for spontaneity, vulnerability, and transparency. Her pedagogy is rooted in critical sociocultural theory. She strives to pay attention to issues of power, identity, and agency that are central to the learning process with her students. She works to integrate anti-oppressive practices in all of her courses. 
Professor Struck's scholarship is situated at the intersection of inclusive practices, community connections, and empowering pedagogies. She studies the processes of adaptive, culturally literacy pedagogy in K-6 elementary classrooms and in community based learning contexts that make use of digital tools to foster engagement in learning for youth within urban communities. Professor Struck serves as the principal investigator of the initiative and coordinator of the Hamline to Hamline Collaboration. The Collaboration is a reciprocal program between Hamline Elementary School and Hamline University where students, staff, and faculty from both campuses collaborate on community education projects and academic activities.