Image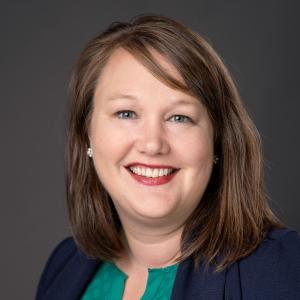 Kaia Sherburne
Associate Director of Admission, Transfers
Work space:
St. Paul Main Campus > 833 Snelling, Undergrad. Adm. > 833 Snelling, Undergrad. Adm. 833SN 205
Pronouns: She/her/hers
Territory: All transfer students
Education: B.A. Communication/English, M.A. Leadership in Student Affairs
Hometown: Columbus, WI
Favorite College Activity: I studied abroad in the Canary Islands during J-term of my senior year, and took a class called "Nonverbal Communication in the Canary Islands." It was a fascinating class, and the excursions that we took—where we got to meet the local people, try local food, and experience the beauty of the islands—were amazing. Being in a tropical location during the month of January wasn't bad either. I highly recommend studying abroad—you won't regret it!
Interesting Fact About Me: I love to read! I am in a book club with friends from my neighborhood and we meet every couple of months. I have to start a new book as soon as I finish one—if I take a night off from reading, it just feels weird. One of my favorite books is "The Nightingale" by Kristin Hannah. She is quickly becoming one of my favorite authors—I cannot put down her books!
Favorite Place to Go in the Hamline-Midway Neighborhood: The Black Sea is an amazing Turkish restaurant just blocks from campus. The atmosphere is cozy, the people are friendly, and the food is amazing!!
Why I Love Hamline: I love that Hamline students are so engaged in everything they do. They are committed to their studies, their activities, their jobs and their families, just to name a few, and they give 100% to all of their commitments. Students are dedicated and welcoming, and very proud of and invested in the university!