Image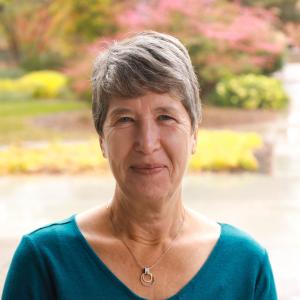 Julia Reimer
Associate Professor - Education; Associate Chair
Work space:
St. Paul Main Campus > West Hall > West Hall WEST OFFICE
Julia Reimer is an associate professor in the School of Education at Hamline University. Her work involves preparing teachers to work with K-12 and adult English language learners, and supporting MA students on their capstone journey. She has had extensive experience teaching ESL to adult learners in Minnesota and Spain, working in teacher education, and leading professional development workshops in Minnesota and beyond. Julia's professional interests include adult SLIFE (Students with Limited or Interrupted Formal Education), development of writing skills, genre pedagogy, and the intersection of teacher identity and practice. She holds a BA in Spanish from Goshen College, an MSW from Wilfrid Laurier University, and an MA in TESOL from the School for International Training.
Students taking classes with Julia will learn about theory as well as practical classroom applications through hands-on collaboration with peers. Her online classes are characterized by rich opportunities for interaction with the materials, peers, and the instructor.

"Teachers of adult English language learners need to have a solid understanding of language issues, of their students' backgrounds and identities, of the technologies of teaching, and of the context in which they are teaching. As these elements are constantly changing, one of the most important skills to develop is that of reflection on one's own practice."
—Julia Reimer