Image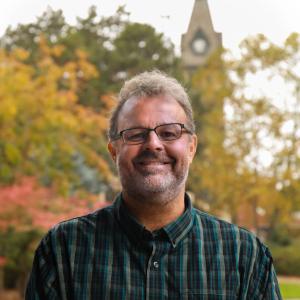 Joe Lewis
Professor - Education; Administrative Head (School of Education and Leadership); Department Chair - ADAL and Teacher Education
Work space:
St. Paul Main Campus > West Hall > West Hall WEST 213
Joe began teaching high school English/language arts in 1992 in the town of Slinger, Wisconsin. Since then, he has taught secondary and university-level English and English education in Milwaukee, Morocco, New York City, and Saint Paul. He earned his doctorate in English education at Columbia University Teacher's College, with a scholarly focus on cross-cultural language and literacy practices. At Hamline, Joe teaches Schools and Society, Teaching English in the Middle and High School, and Teaching Literacy in Middle and High School. Each year, he also travels to Tanzania, where he serves as an educational consultant at the Namnyaki Secondary School for Maasai Girls, promoting student-centered teaching and helping students develop their English skills. Joe lives in Saint Paul with his wife and two daughters.
Joe believes that English teachers play a vital role in motivating students to read and write as they develop and sharpen their college-ready communication skills. The most effective English teachers model and promote intellectual curiosity and critical literacy, both in and out of the classroom. They are adept at using a wide range of texts and instructional strategies, allowing them to connect with and challenge a wide range of students. In his classes at Hamline, Joe seeks to model those beliefs by building supportive communities of learning that promote productive collaboration. He and his students work together to explore the essential questions of best practice teaching. He challenges his students to think beyond their own experiences— particularly around issues of race, class, culture and gender—and to act as advocates and mentors for all students.