Image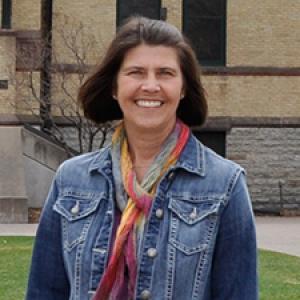 Joan Ostergren
Senior Career Counselor
Work space:
St. Paul Main Campus > Drew Science Center > Drew Science Center DSC 113
 Joan Ostergren (She/Her/Hers) works part-time and has been with the Career Development Center since September of 1995. She earned a B.A. in Religion from Carleton College, and M.A. and Ph.D. degrees from the Counseling and Student Personnel Program at the University of Minnesota. Joan is a Licensed Psychologist and has also spent many years working in private practice. Joan works individually with students to assist them with career decisions and job search, and is involved with other CDC events. She also co-teaches Piper to Professional: Essential Skills for Career Success, which is a four credit course designed to help students transition into the job world.
Joan's favorite activities include: gardening, wilderness canoeing and backpacking, running and cooking. She is also an active volunteer with the YMCA and Carleton College.